As a child of Soweto - growing up in the sixties in apartheid divided South Africa - I have lived with inequality in all aspects of my life. But over the last six years, I have visited all corners of Africa and discovered that there is an apartheid of ill health. Poor men, women and children who have almost no access to basic health services are trapped in a cycle of poverty and sickness, often dying of preventable and treatable diseases like malaria.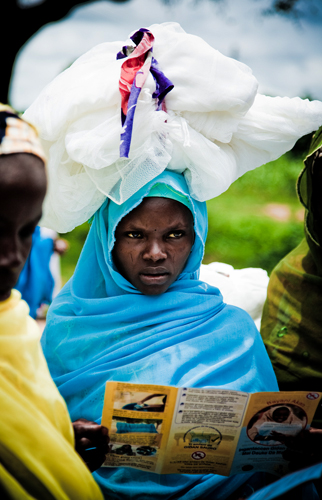 As an African woman, a mother of four boys, raised on one of the most beautiful and resource rich continents and witnessing the technological and scientific advances of the 21st century, I can't help but feel frustrated and angry by the stark contrast in the lives of the many women I have met in Africa today.
My very first experience of malaria was the death of Phumzile Ntuli – my band member and dear friend. We had travelled to Gabon in 2004, to perform at thetenth anniversary celebrations of the new, free South Africa. Shortly after we returned she fell ill and deteriorated rapidly. I was stunned when she died. That she had been consumed by a treatable disease was shocking.
Then I learned of the thousands of women and young children that die daily from this disease - often alone, in remote villages, with family members making hard choices between buying food or whatever medication is available. I learned that pregnant women are particularly vulnerable – weakened by infection, their babies are still-born, or die shortly after birth. Malaria was one of the leading causes of death among children under five in 2000 – a child died every 30 seconds.
But over the last few years I have witnessed a growing change - and great improvements. A surge of new malaria initiatives and more commitment from donors, including the UK, means more governments have made malaria their priority.
As a result, more than 289 million insecticide treated bed nets have been delivered in Africa over the last two years - enough to protect 76% of people at risk from malaria. Thousands of health workers have been trained to help their local communities access and hang these nets as well as treat malaria in remote villages and communities. These marvellous men and women - who make a huge difference to people's lives - have themselves lost children to malaria. They care for children orphaned by AIDS and help provide essential health services and access to treatment for their communities.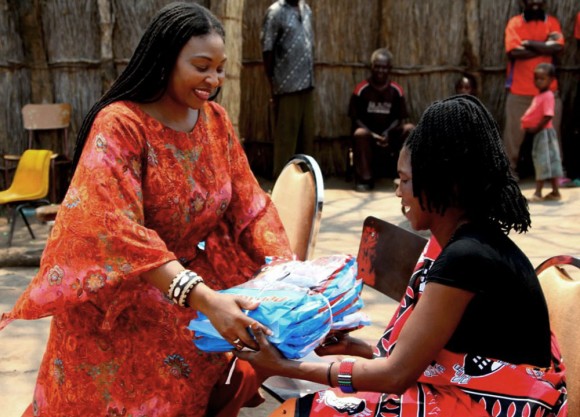 The resulting impact has been impressive - eleven countries in Africa have reduced malaria deaths by 50% in just a decade.
This is so wonderful and gives me hope for a better future. I believe we can do so much more. The international community has pledged to reduce malaria deaths to almost zero by 2015, yet we have big hurdles to overcome. Malaria treatments are still not available near the home at a price people can afford and the best treatments for malaria could lose their strength if drug resistance spreads.
I for one want the world to continue to prioritise the fight against malaria so we can continue to improve the health of mothers and children. I want these precious dollars from all donor governments to continue to flow. We need predictable and sustainable funding to sustain the gains we have made. But transparency and accountability are critical too and we must spend these lifesaving resources carefully and wisely if we are to maintain the confidence of the donor governments and their taxpayers.
I also want to see my continent do more for itself. We need our own African leaders to commit their own tax resources as promised in Abuja and prioritise the health of women and children. Donor funds must be additional to support our own investments in health.
We in Africa have the potential to strengthen our own health budgets. We need less rhetoric and more real political leadership from our leaders. They must work together with the international community - to build the economy of our continent and create wealth for our people. They must know that sick and dead people cannot contribute to economic development and people are our greatest resource on this beautiful continent.
For me this World Malaria Day 2011 marks the next phase in the fight against disease and poverty. We have shown what can be achieved - now we must intensify all our efforts.
To our ministers of health I say: make sure our people get value for money. And to the donors: don't give up now, the progress is tangible. We are moving in the right direction. We must win this battle for the sake of our children, they are Africa's future.
---
Find out how UK aid is helping to tackle this terrible disease with more real life stories from our World Malaria Day 2011 feature, including photos and video.
Please note, this is a guest blog. Views expressed here do not necessarily represent the views of DFID or have the support of the British Government.