I have just returned from a week long trip to Mozambique where I followed a pentavalent vaccine – one that tackles five diseases – from the ministry of health storage unit in the city of Maputo to the arm of a young girl in a rural village of Guija district.
This trip took me out of my comfort zone as mum to four children, sometime supply teacher, freelance writer and regular "mum blogger". I travelled with Save the Children, Tracey Cheetham (a political blogger) and Lindsay Atkin (a popular YouTuber). We went with the aim of whipping up a social media storm to highlight the current funding gap for vaccines ahead of the GAVI summit on Monday 13 June, and the need to plug it to save four million children's lives.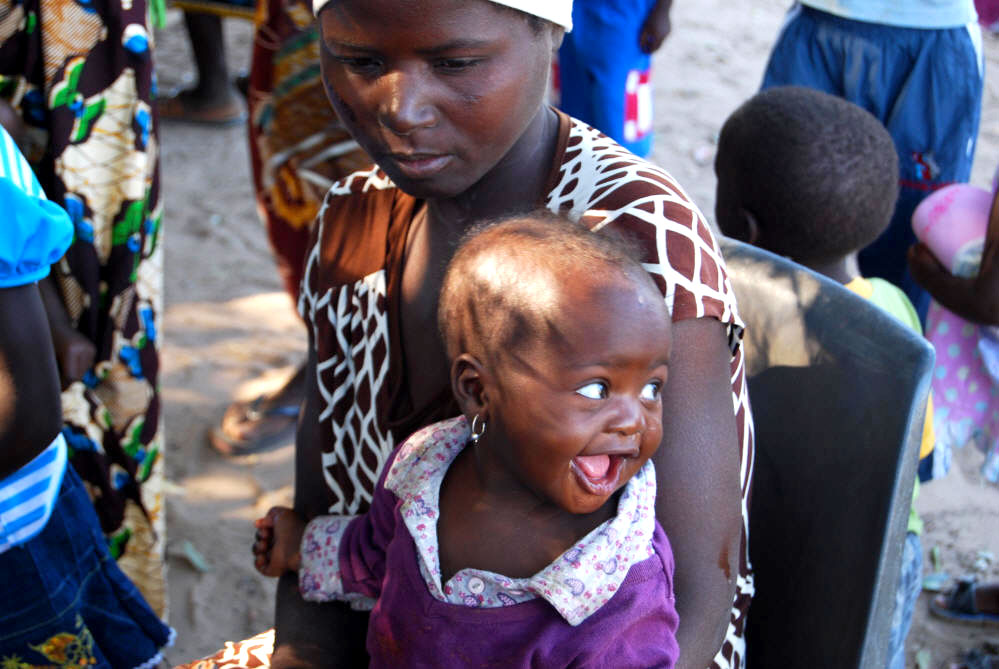 I was interested to see how the cold chain, which is necessary to keep vaccines in good condition, was managed over vast distances, under a blazing sun out into remote rural locations. The vaccine we were following is the vaccine all four of my children had when they were babies – it protects against measles, diphtheria, typhoid, tetanus and Hib (which provides some protection against pneumonia). It is the superhero of vaccinations.
What I hadn't anticipated was the effect this trip would have on me as person and as a mum. What we saw was aid working well and what I became aware of was the need to ensure that vaccination against preventable childhood illnesses is available to all. Vaccinations bring health workers which bring health education which brings a healthier, happier population. It's not rocket science.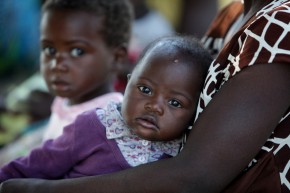 This is Dulsa Costa the little girl who received the vaccination I had been following. These mothers and these children have the same hopes and dreams as me and mine do. They deserve a chance at life.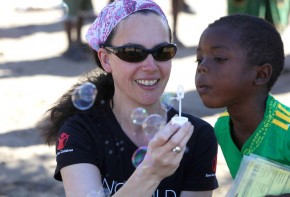 The children of April 7th village (named after Mozambique's National Woman's Day) had never blown bubbles before. It took them about 30 seconds to get the hang of it and then they did exactly what my children do…ran about madly popping them!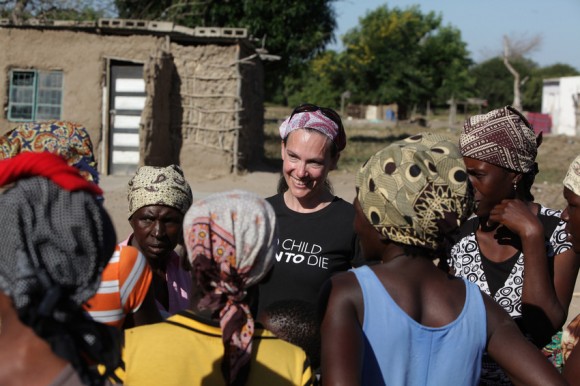 While they were playing I showed their mums pictures of my family and, although we didn't speak the same language, we understood each other clearly. It is a moment I will remember for the rest of my life.
Back in the UK I have been caught up in media madness as we feed back what we saw. I was asked by one reporter what I hoped to achieve. It is a question which goes right to the heart of my reasons for going.
I want to give these women a voice and their children a chance. They are the voiceless. They don't have internet access or telephones. They can't climb into an aeroplane and fly across the world to stand up and shout for their children.
We visited The Chicumbane Rural Hospital and met two mothers and their children on the paediatric ward.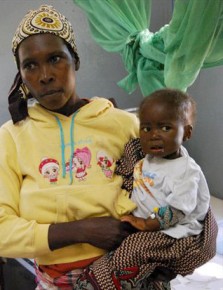 This is Christina, she had walked from her village to a road, carrying her sick child. She had then travelled for four hours to get her son to the hospital. Just getting to the hospital has cost her far more than she can afford. She has left her other children in the care of her community. She sleeps in the grounds of the hospital where her child is being treated. There is no running water at the hospital so she helps to carry barrels of water into the building. Barrels of standing water are an inviting home for mosquitoes.
Her son is called Paulo. He is 18 months old and is half the size he should be, he is malnourished and struggling. He may well leave the hospital carrying something else with him. Paulo has enough to cope with without catching an easily preventable disease. His chances of survival are slim. I can't save him. Children shouldn't be dying of malaria, pneumonia and diarrhoea. It's not right.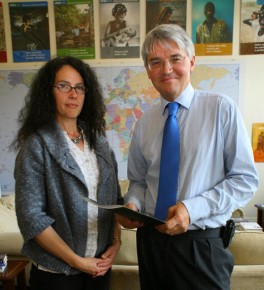 Yesterday, I met Andrew Mitchell, Secretary of State for International Development, at his office in London and showed him how we have been spreading the word in the online Twitter and blogging community and the overwhelming support we have received. I handed him the Save the Children Vaccines for All report and he outlined for me the government's commitment to vaccinations for the world's children and his high hopes for a good response from the world's leaders at the vaccine summit on Monday.
I came away from that meeting with hope in my heart and a belief that the voices of the voiceless will be heard.
---
This Monday, the UK Government is spearheading a global effort to vaccinate 250 million children by 2015. The drive is set to save the lives of four million children across the developing world. Find out more at www.dfid.gov.uk/GAVI2011
Please note, this is a guest blog. Views expressed here do not necessarily represent the views of DFID or have the support of the British Government.