So many of us taking part in Blog Action Day this year will have seen the Horn of Africa food crisis unfold on our computers or televisions. Yet it is difficult to get a true sense of the scale and urgency of this disaster via a screen.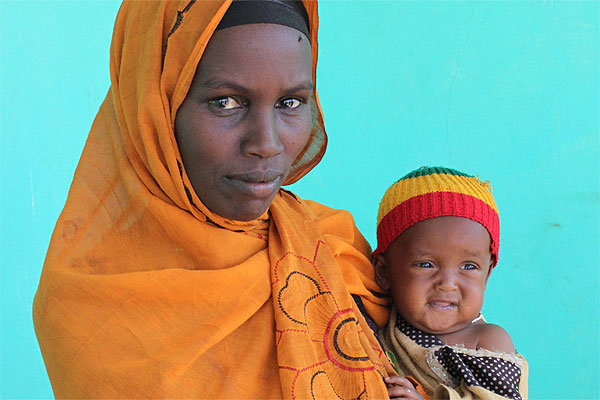 What I have seen firsthand on the ground in Africa has been both enormously upsetting and powerfully motivating.
In the Dadaab refugee camp in Kenya, which I visited earlier in the summer, hundreds of thousands of people have come across the border from Somalia. I saw a sight that one rarely sees in this continent – large numbers of mothers and their children waiting in the early morning in complete silence.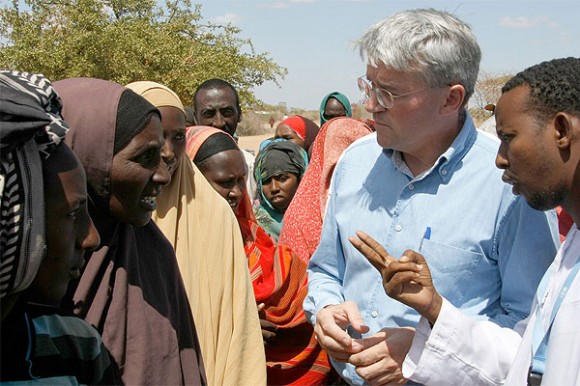 I was able to talk to some of them. They told awful stories about being attacked and beaten as they came with their children out of Somalia. Many had lost children on that agonising march. Their feet were cut to pieces by the long walk.
But as terrible as their ordeal had been, those who reach the camp are in many ways more fortunate than those left behind. They are getting the health care, emergency feeding and water they so desperately need. UK aid alone is reaching 3o0,000 people in the camp.
In Somalia itself, conditions are worse still. In Mogadishu, which I visited in August, camps have sprung up all over the city. The World Food Programme – backed by the British Government – will this month treat 300,000 acutely malnourished children there.
Across Somalia we are helping to reach around a million of the 3 million people who are in serious jeopardy at this time through the work of our partners. Those who have followed these things will have seen that the acute malnutrition rates are horrific. We have not seen such rates since the 1992 famine.
Yet in the midst of this crisis, one of my recent trips gives me reason for hope. Last month, I visited an extremely important project, run by Britain and the World Food Programme, that seeks to build food security in Karamoja in northern Uganda.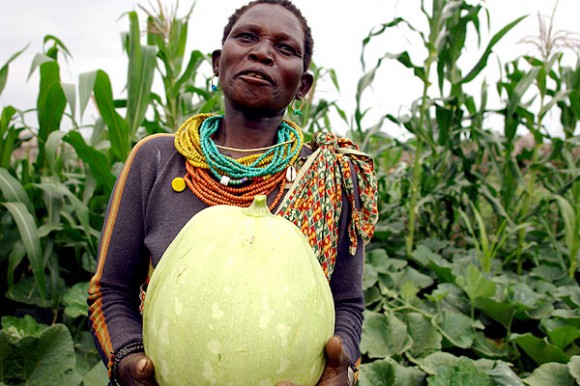 It encapsulates the old proverb, "Give a man a fish and he will eat for a day; teach him to fish and he will be able to feed himself." Here, we are engaged in a project that hitherto has spent £28 per person on securing food aid. Over the next three years we will spend £33 per person. We are investing more now to build up their ability to beat hunger in the future.
As I saw for myself, that food security is developing well.
In 2009, more than a million people in Karamoja were receiving food aid and the region was suffering from deep food insecurity, but by the end of this year we believe the figure will be below 140,000.
In looking at that programme we saw all the things that need to happen. We saw effective irrigation, storing of water through reservoirs, families growing food for themselves and market traders turning up on the sites where that food is being grown and buying the surplus. We saw feeder roads developing and warehouses springing up, which is very important.
This is the way ahead to ensure that deep food insecurity is tackled. That is what we have been doing in Ethiopia, and the approach has helped to ensure that Ethiopia, Kenya and Uganda are not the countries that are fighting famine.
It is right that we tackle the crisis we see today, but we must also look forward to prevent the famine of tomorrow.
---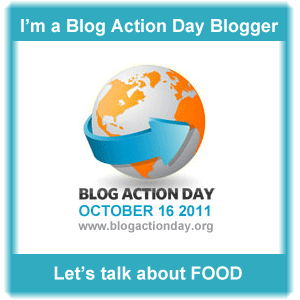 This blog is part of Blog Action Day - #BAD11 - an annual event that focuses bloggers around the world on one topic, for one day. Coinciding with World Food Day on 16 October, this year's Blog Action Day topic is 'food'.
Find out more about DFID's work in food and nutrition and get the latest updates on the food crisis in the Horn of Africa.