People from every corner of the globe will come together online today as part of Blog Action Day. This digital gathering (which also marks World Food Day) will raise the alarm on the ongoing food crisis in Ethiopia, Kenya and Somalia – the worst in a generation.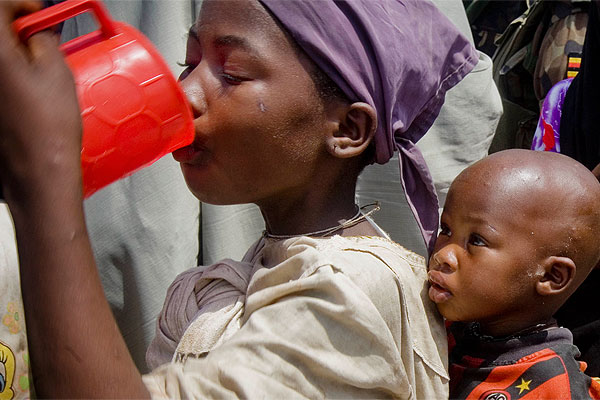 Right now, across the Horn of Africa, millions of people are in need of critical help. The rains have failed this year, and the resulting drought has plunged many of the world's poorest into crisis and in Somalia, into famine. Hundreds of thousands of families have had to abandon their homes in the search for food and water.
The UK is clear: we will not stand idly by while these people are in desperate need. The British people have already show immense generosity, raising more than £70 million to help ease the suffering through the Disasters Emergency Committee appeal. Back in July, the Coalition Government was one of the first to start delivering life-saving aid across the region. Not just food, but also practical help like blankets, hygiene kits and vaccinations to prevent the spread of disease.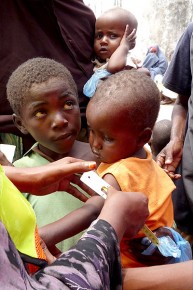 In Ethiopia, we are treating over 100,000 children and mothers for malnutrition. In Kenya, we have brought safe drinking water to 300,000 people in the Dadaab refugee camp alone. And in the worst affected country, Somalia – where famine has hit six different regions – we will reach 750,000 people with emergency rations.
This aid is saving lives every day. But – working with other nations – we need to do more, stopping hunger reaching disastrous levels and helping countries cope better when drought and famine strike.
In the short term, the international community needs to act fast and intervene early. Collective action has been too slow. That's why, as well as leading by example, we are helping develop new ways to accelerate funding in times of emergency.
In the longer term, we must help poor countries build up their ability to cope with crises and withstand the shock of natural disasters. This takes time, but it pays off. In Ethiopia, UK aid has helped reduce malnutrition rates by 40% over the past decade. The Government's innovative 'safety nets' programme has supported nearly 8 million Ethiopians each year with UK backing.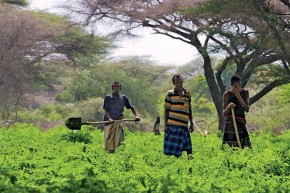 The programme has helped to protect many from the worst of the current food crisis by providing dependable cash or food transfers that see the most at-risk people through times of shortage. That means they can invest in the future rather than sell off goods to feed their families. And with the provision of small cash loans, many are buying cattle or improving irrigation – investments that will build their resilience in times ahead.
Of course, this isn't simply about rain. The famine in Somalia, for example, is exacerbated by ongoing conflict and political failure. This makes it even more challenging for humanitarian agencies to reach people in need. That's why in Somalia the UK is also working to help tackle the causes of instability.
So there is a great deal to be done, and a great many people to help. But today's show of solidarity should give us heart. And the UK will continue to show leadership, and we will not turn our back on our responsibilities. This tragedy has to end.
---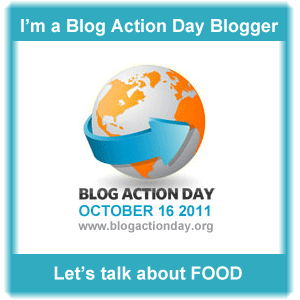 This blog is part of Blog Action Day - #BAD11 - an annual event that focuses bloggers around the world on one topic, for one day. Coinciding with World Food Day on 16 October, this year's Blog Action Day topic is 'food'.
Find out more about DFID's work in food and nutrition and get the latest updates on the food crisis in the Horn of Africa.