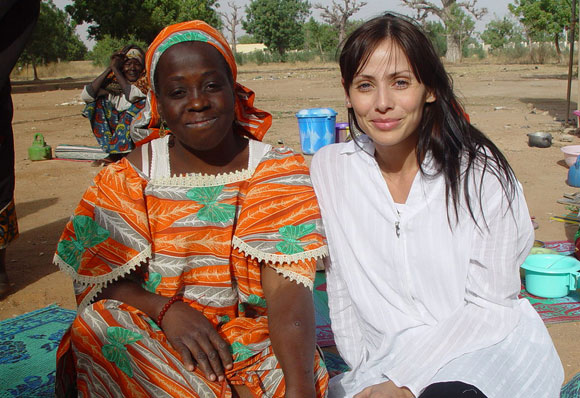 This month, the seven billionth human being will be born. It may be a baby boy or a baby girl, it will probably be born in the developing world, and chances are good that this baby's mother will suffer complications or even a severe birth injury like obstetric fistula. Up to 45,000 women do, every day.
Fistula is a devastating injury that develops during prolonged, obstructive labour in women who have no access to immediate medical assistance. Adolescent girls are particularly susceptible because their pelvises are not fully developed. The baby then gets stuck, and in most cases, dies. If the mother survives, she is severely injured and likely to be crippled and incontinent for life. In most societies, these women are doomed to become a burden on their families and live a desperate and shame-filled life.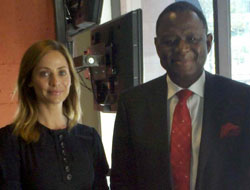 I am passionate about dealing with fistula for two simple reasons: first, it destroys the lives of countless mothers; and second, it can be addressed with medical care. As a Virgin Unite Ambassador, I have had the honour of visiting fistula hospitals in Africa to meet women who have reclaimed their lives after successful operations. My visits have been both shattering and inspiring.
In Ethiopia I met a very shy 17-year-old girl named Tegest. She was in labour for five full days before her baby died. She suffered the loss of her child and developed a fistula.  Her husband left her, saying he could not stand the smell of her urine and faeces. Tegest was fortunate enough to have a successful fistula surgery and, although she never reunited with her husband, she was able to rejoin her community.
In Kenya I met Sarah Omega Kidangasi, a fistula survivor and maternal health advocate. Thanks in large part to Virgin Unite and the United Nations Population Fund (UNFPA) helping me raise awareness, Sarah was able to bring her personal story and powerful message to the Economic and Social Council (ECOSOC) of the United Nations in Geneva in 2009. Governments around the world had to pay attention to Sarah and to maternal health that day, driving action to treat injuries like fistula.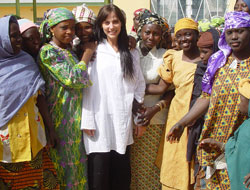 During my time as a Virgin Unite Ambassador, I have met many women like these - young and old - whose bodies have been torn apart by difficult pregnancies. I have heard of births on mud floors with no skilled assistance, of labours lasting days, and of health systems completely unprepared to care for women, before, during and after pregnancy and labour.
Until recently, like most of you, I didn't even know about fistula. Richard Branson brought it to my attention in 2005. I then travelled to Ethiopia and saw what one fellow Aussie, Dr Catherine Hamlin, did when she founded The Addis Ababa Fistula Hospital with her late husband, Dr Reg Hamlin. The hospital is dedicated to the treatment and care of women suffering with obstetric fistula. They do operations and rehabilitation, and nurture the dignity and emotions of the women they treat. The hospital celebrates recoveries with singing and dancing and a beautiful dress for the patient to wear home, her dignity restored.
Fistula can be prevented by delaying the age of a girl's first pregnancy and with dedicated maternal health care, including family planning and skilled care at birth. And the condition can be treated with a surgical repair that costs just $300. But most women suffering with fistula have no idea that treatment is available and would likely find it unaffordable. As our seven billionth fellow citizen comes into this world, I hope we will all think about that baby and stand together to care for its mother and mothers everywhere.
The aid agencies in the UK, the United States, Australia and elsewhere have programmes to address family planning and maternal health in poor countries, and that funding must be protected, even as donors contend with economic troubles. Individual donations can help, too. Treating a woman with fistula gives back a life, gives back a mother, a wife, a daughter and a productive member of society. Life with fistula is not much of a life at all. We can make a difference.
---

Giving women and girls the choice to decide how many children they have through modern methods of family planning is just one way UK aid is helping the world's poorest people to change their lives. Over the next four years the UK will enable at least ten million more women to use modern family planning and prevent five million unintended pregnancies. Family planning saves lives as fewer women die in childbirth and it helps couples plan their families so they can give their children a better chance in life.
Photo gallery: see how UK aid is Changing Lives - like that of 20-year-old Yune in Zambia.
Podcast: listen to Babatunde Osotimehin talking about family planning and the world's population hitting seven billion.
Please note, this is a guest blog. Views expressed here do not necessarily represent the views of DFID or have the support of the British Government.