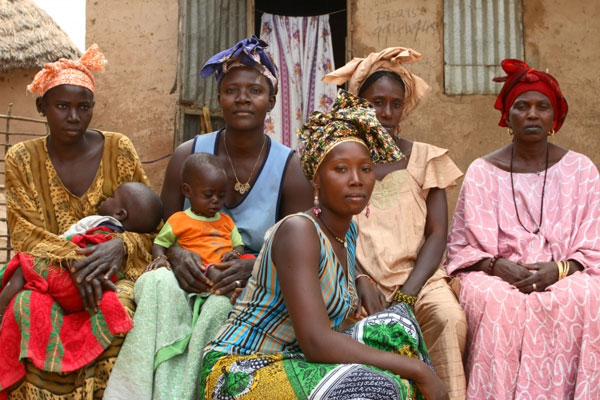 Later this year a baby will be born - probably on 31 October - and  the birth will mark the moment when the world's population reaches seven billion. The birthday may be emblematic, but the demographic marker it symbolises is startlingly real - there are now twice as many people alive on earth as there were as recently as the 1960s.
But behind the seven billion figure lies a complicated demographic picture - one that masks huge disparities. The current rate of growth means that there are 78 million more people every year. Nearly all of that growth - 97 out of every 100 people - is occurring in less developed countries. In developed nations, on the other hand, the population growth rate has largely stagnated: in Japan and across Europe, for instance, fertility rates are about 1.5 births per woman, bringing concerns about lower fertility and ageing.
This population milestone must serve as a catalyst to tackle inequalities such as gender inequity and the global consumption gap: nearly half the world (48 per cent) lives in poverty on less than the equivalent of US$2 per day, including 80 percent of people in the Democratic Republic of Congo and 65 percent of people in Uganda.
Rapid population growth in Africa puts pressure on the economy as governments struggle to provide education and health services. The issue of women's and children's health is one of the most pressing facing Africa. Births that are too early, late or closely spaced reveal a whole host of critical issues affecting the health of Africans.
There is a strong argument that the population issue in Sub-Saharan Africa is one of gender. Women can have little choice when it comes to childbearing. Access to contraceptives is often problematic, with remote locations meaning that women are forced to walk for many kilometres to obtain them, and in some areas they are simply not available.
Women are often required to have large families to improve their social standing and ensure their economic survival. In many countries, girls marry at a very young age, become pregnant too early and do not finish their education in order to take care of their young family. Poorly educated and unable to work, they are unable to contribute financially to assist their families in combating poverty. In addition, young mothers face terrible threats to their health, such as fistula - a hole in the birth canal caused by prolonged labour without prompt medical intervention. Fistula leaves women with chronic incontinence which can render them social outcasts. These are the realities for the individuals living amidst the broader population issues.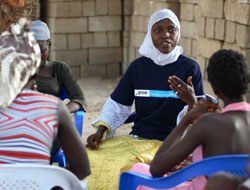 Women must be empowered to be able to make their own decisions free from fear of coercion or pressure from partners, family, and society. Their sense of self-worth should not depend on the number of children they have. And they must have easy access to a range of safe, effective and affordable contraceptives, and the information and counselling needed to use them.
Across the world, more than two in five pregnancies are unplanned, and more than 215 million women who want modern contraception do not have access to it. Clearly this is a wasted opportunity to boost development and stabilise population growth through something women want and need: the ability to decide when to become pregnant.
After years of neglect, there is a renewed interest in family planning as a driver for development - with DFID leading the way. Experience has shown us that education for girls, legal reform and access to family planning have made a difference in many countries. While it's true that economic and social development leads to women having smaller families, the converse is also true – that the gains that contraception has made possible in women's health make family planning one of the most successful international development stories. In the words of Nafis Sadik, former head of the United Nations Population Fund, "It is the freedom from which other freedoms flow".
Global investment in this vital area nearly halved between 1997 and 2006, from US$653m to US$394m. We must now make up for that lost time, investment and opportunity to make a difference. It is particularly critical to expand access to family planning as the world's largest generation ever of young people enter their reproductive lives – more than 1.75 billion young people aged between 10-24 years - increasing demand for contraception by 40% by 2050.
This represents a crisis for health, human rights, and development. How can we hope for national or global sustainability and resilience unless we invest now in young people, in their education, employment opportunities and health - especially their sexual and reproductive health?
Beyond the numbers and talk of population issues is the reality of the quality of life for Africa's women and girls, and meeting the aspirations of this largest ever generation of young people. If this generation is to be able to have lives of hope, lived with dignity, respect and meaning, we must act now.
---

Giving women and girls the choice to decide how many children they have through modern methods of family planning is just one way UK aid is helping the world's poorest people to change their lives. Over the next four years the UK will enable at least ten million more women to use modern family planning and prevent five million unintended pregnancies. Family planning saves lives as fewer women die in childbirth and it helps couples plan their families so they can give their children a better chance in life.
Find out more about how UK aid is Changing Lives - like that of 20-year-old Yune in Zambia.
Please note, this is a guest blog. Views expressed here do not necessarily represent the views of DFID or have the support of the British Government.