I celebrated the 101st International Women's Day in the halls of the United Nations last week. I followed Twitter, and shared blogs and news stories that collectively called we women to action. When I take a step back, as I did last week, I'm reminded that the "women's rights are human rights" movement is still very much a process in many parts of the world. One thing that I have noticed through filming women around the world is that most of us girls and women are inspired by one another's stories.
Stories create hope. Everywhere I travel, I listen to stories that blow my mind with the courage, personal sacrifices and perseverance of so many women.
Yes, women have made significant progress in many respects, but there remains a wide gender gap in most parts of the world that reminds us there is still quite a long way to go.
In the days prior to International Women's Day, I attended some of the sessions at the Commission on the Status of Women (CSW56) whose focus, this year, was on rural and indigenous women, who remain particularly vulnerable and far from enjoying their full human rights.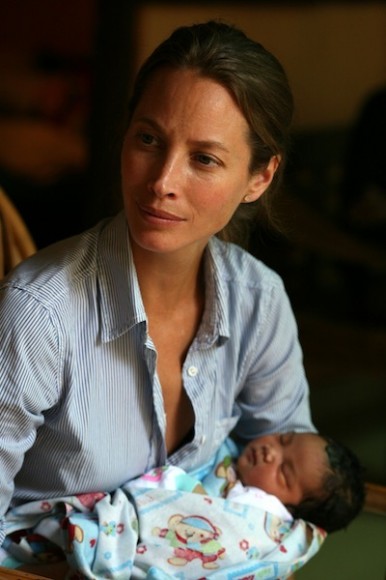 Many of the heroic testimonies that I heard last week, of women overcoming great barriers and breaking with stereotypes, continue, and must continue, until every woman has access to the information, tools and opportunities that so many others have begun to enjoy.
Sharing the stories of our struggles and triumph remains one of the most powerful ways forward. First we must see that empowerment and all that is possible, before we may begin to own it for ourselves.
This week, my friends in the UK are celebrating 'Mothering Sunday', a day devoted to celebrating and commemorating mothers and the vital and often thankless role we play in our families and societies. If even for one day out of the year, we can pause to consider how important they are and perhaps even ponder what our world would be without them, it would do us some good. Hard to imagine, but in doing so we may all better appreciate what we do have. Let's face it, without our mums, our challenges would be greater and our will to overcome less strong.
As a global maternal health advocate, I spend my days considering the motherless quite a lot. I am acutely aware that 1000 women die each day from pregnancy and childbirth-related complications. This happens because too few girls and women have access to education and reproductive health services that could save their lives when they give life.
Just as we cannot celebrate true gender equality until every woman has these opportunities, we should also question how some mothers are celebrated while so many millions in the world are not.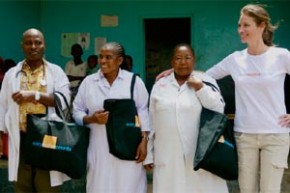 For those of us who understand the value of having had a mother to teach, nurture and inspire us, or those of us who know how much our own children rely on us to feed, clothe and encourage them each day, just imagine for a moment what our lives would be without this stability.
If we value our mothers, how can we continue to stand by as a global community and allow others to continue to be undervalued? Especially when hundreds of thousands of women die each year due to preventable complications in pregnancy and childbirth.
I've been active in the field of maternal health for eight years now. I keep track easily because the day I decided to engage was the day my daughter was born. I endured a complication after delivering her that was managed by a dedicated team, including competent nurses, a midwife and an obstetrician who backed her when it came to it. They knew what to do and how to save me, and I am still just so grateful that I have the opportunity to see my daughter grow.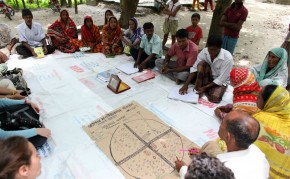 Just as in my case, many of the deaths and disabilities can be avoided. In fact, as many as 80-90% could be similarly prevented if all women had access to simple, trusted interventions and emergency obstetric care if called for. I've seen programmes in action around the world that are dedicated to reaching the seemingly most 'hard to reach' women with these services and they are saving lives. In fact, UK aid is committed to saving 50,000 women's lives in pregnancy and childbirth, and 250,000 newborn babies' lives by 2015.
On a recent trip to Bangladesh, I visited a rural community in Nashsingdi with DFID, where midwives are being trained to manage many of these cases and ensuring that those who do reach a facility receive the care that will save their lives. UK aid has also committed to supporting nearly a million women to give birth safely in Bangladesh over the next three years and this will make an even greater impact.
I hope that in this month of celebrating women, how far we've come and how much the mothers in our lives mean to us, we will pause long enough to reflect on the need to support our sisters everywhere.
As you celebrate Mothering Sunday this year, please remember that Every Mother Counts.
---
Please note, this is a guest blog. Views expressed here do not necessarily represent the views of DFID or have the support of the British Government.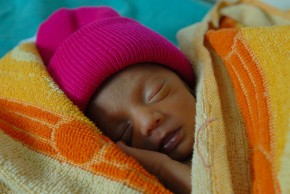 UK aid is changing lives: find out how we're helping mums to give birth safely and newborns to thrive on our Facebook page.
A Mother's Day gift: how British doctors are saving lives in Sierra Leone
The Golden Hour – helping India's infants survive against the odds: see our Flickr gallery