As we celebrate Mother's Day, and the deadline approaches for reaching the Millennium Development Goal of reducing maternal mortality by three-quarters, it is worth considering that giving birth in some countries still remains one of the most dangerous things a woman can do.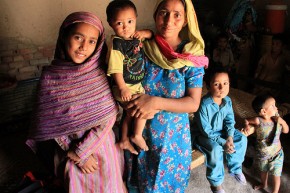 I remember once trekking with a friend in a remote mountain region in northern Pakistan, when we heard crying from inside a wooden hut.
It turned out that a young woman was struggling to give birth alone in an empty and unequipped basic health unit. She had walked there in the late stages of labour, hoping to find help. There was none.
As it happened, the friend I was walking with was a doctor. He managed to operate on the mother with makeshift tools and delivered the baby safely.
The outcome was happy: both mother and baby survived. But the event itself was brutal. There was no anaesthetic or even basic equipment in the hut and I still remember the poor woman screaming and begging, "Qeenchi nahin" meaning, "Not the scissors." Had we not come across her by chance, both she and her baby would almost certainly have died.
Every day, 1,000 women, like this young Pakistani mother, die in childbirth unnecessarily and 1000 babies are left motherless because of pregnancy-related complications and a lack of access to basic medical care. In Sierra Leone, for example, only one in four women gives birth in a health facility with even the most basic care and resources. The same is true in many developing countries.
UNICEF and DFID are working together to implement a project called "Making it Happen" which provides training for midwives and doctors so that they are equipped to deal with life-threatening  complications when they arise. As a result, over 2,700 health workers have been trained so far, and more mothers and babies are surviving childbirth.
This week the UK government announced increased support for the scheme to build on its success. A total of 12 countries will now benefit, with more than 17,000 health workers receiving training from experts from the Liverpool School of Tropical Medicine over the next four years. This new support will help save the lives of more than 9,500 mothers and nearly 10,400 newborn babies.
Jemima Khan is a UNICEF Ambassador
---
Please note, this is a guest blog. Views expressed here do not necessarily represent the views of DFID or have the support of the British Government.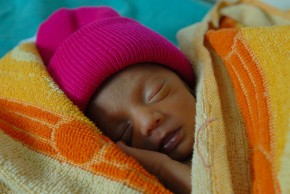 UK aid is changing lives: find out how we're helping mums to give birth safely and newborns to thrive on our Facebook page.
A Mother's Day gift: how British doctors are saving lives in Sierra Leone
The Golden Hour – helping India's infants survive against the odds: see our Flickr gallery