In Zambia one in four people live in slums. Finding regular work is really difficult and many families are forced to go hungry. Parents often can't send their children to school because there's not enough money to put food on the table, let alone buy uniforms and school books. In fact, when I recently visited the capital's slums in Lusaka, half the children were running around without shoes. But I saw how lives can be transformed when people are given access to affordable small loans to start their own businesses.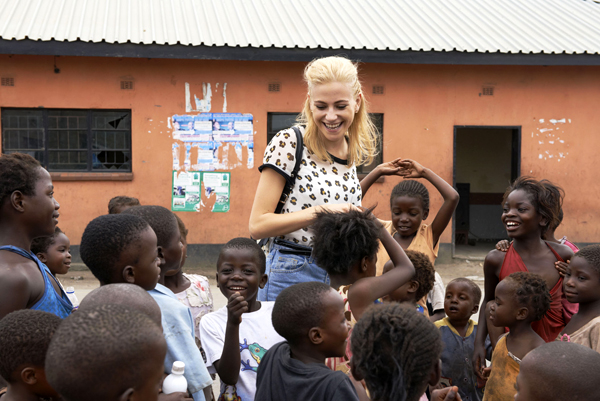 The last Sport Relief was the most successful ever, raising over £67 million pounds. In recognition of the generosity of the British public, the UK Government matched pound for pound £10 million of public donations - so twice as many people can benefit from improved conditions in urban slums across Africa. This cash is already hard at work in one of Lusaka's biggest slums called Chawama, home to nearly 70,000 people.
Women here have joined forces to run small savings schemes. Every day they pay money into a joint pot, which allows them to borrow cash at reasonable interest rates. This simple idea has allowed them to set up and develop businesses, improve their housing and health and provide for their families.
Widow and mother of eight, Valeria, 69, is one such example. With her money she bulk bought ground nuts, dried vegetables and cooking oil, which she sold from a stall outside her home.
Valeria is used to dealing with tragedy.  A few years ago she lost her husband and daughter, who had diabetes and failed to survive a double leg amputation. Despite her hardship she has been a leading voice in the women's savings scheme, which she joined nearly seven years ago. Since then she has helped her community by working to improve sanitation by getting 35 desperately needed new communal toilets built.
Valeria and her family were living in dangerous conditions, but her dedication and hard work in the savings scheme resulted in her being selected to have her home rebuilt. Her old home was at risk of falling down, putting her family in constant danger. But thankfully her life has now dramatically changed. She proudly showed me round her new three roomed home. Valeria pointed out to me that it has seven windows and electricity, a small thing to you and I, but her old home had neither. Now she has proper ventilation and can see when the sun goes down.
Built by members of her community, using interlocking insulating bricks that keep her home cool in the summer and warm in the winter, it cost just £2,500.  And she is not alone. Thanks to the savings scheme homes just like hers have been built in other slums across Lusaka, providing safe homes for many families. The savings scheme has also helped other women start their own knitting and hairdressing businesses. I even met one woman in Lusaka's third biggest slum who has learnt carpentry skills and now makes stools and sofas to help feed her nine children.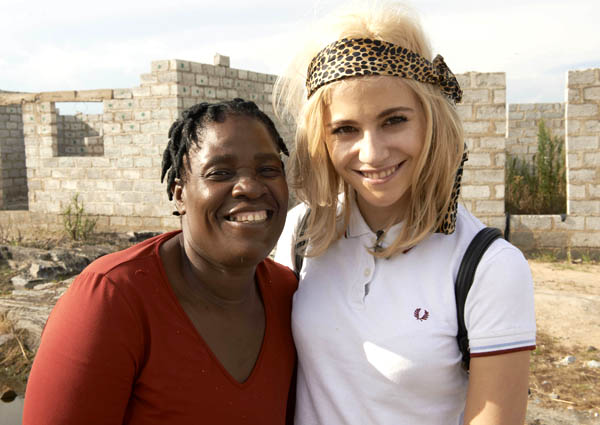 Felistus, 48, used to trade in Munkoyo roots which are used to mix with maize meal porridge to make a traditional drink, along with selling brooms and wooden spoons outside her home. When she accompanied some boys and girls from the youth savings scheme on a four-week carpentry course, Felistus was given the opportunity to learn the skills as well. She now makes wooden stools, tables and three piece suites, which she sells for up to £23. With a small loan from the savings scheme she has also started recycling and selling second hand children's clothes.
Before she joined the scheme in 2009, Felistus couldn't afford to send three of her children to school but now they are all studying for their future and they eat three good meals a day. Next this entrepreneurial mum wants to borrow enough money so she can buy an electric sander, plane machine and electric cutter. These will improve the quality of the goods she sells and allow her to expand her carpentry venture. It just shows that when women work and save together as a team, they can help break the cycle of poverty.
With loans from as little as a few pounds, Felistus and thousands more women like her have been able to turn their lives around and provide happy stable futures for their families.
Film: Pixie sees a Lott of lives changed in Zambia
----------------------------------------------------------------------------------------------------
Please note, this is a guest blog. Views expressed here do not necessarily represent the views of DFID or have the support of the British Government.