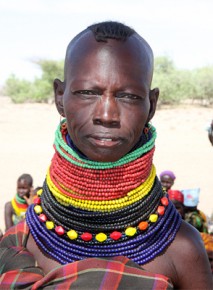 What comes to mind when you think of Kenya? Lions and elephants on the plains of the Maasai Mara, the world's best marathon runners, innovation in mobile phone technology? Or tribal hatred, political crisis, and running battles in desperate slums?
Kenyans go to the polls on Monday 4th March. It's their first general election since the tragic post-election violence in December 2007, in which over 1,000 people died and more than 600,000 became homeless. I've lived in Nairobi since January 2009, enjoying the safaris and running the odd marathon (slowly) – while leading DFID's contribution towards helping Kenyans out of poverty. I've never blogged before, but have a sense I'm about to live through a minor moment of African history. So over the next few weeks I'll be sharing some personal thoughts on why people choosing their own leaders is so important in emerging African economies like Kenya, and why foreign aid donors should help Kenyans to make democracy work. It's hard to predict how the next few weeks will turn out. But I think it will be interesting.
Back in early 2008, while the post-election violence was raging across Kenya, I was living and working in New York. My wife Lucy was newly pregnant. We watched with dismay from afar as the country we'd just agreed to move to started going up in smoke. We visited later that year (Lucy by now heavily pregnant - with twins), and found an uneasy political truce, but a typically Kenyan determination to get on with life – and making a living. And when we moved here in early 2009 with our three month old babies, we arrived in a country where much of daily life was normal.
In the last four years, our babies have grown into feisty young kids who call Kenya home. And Kenya has evolved too, reforming several of the institutions which failed in 2007-8 – notably the election commission, the judiciary, and the police (though there's more to be done). DFID has supported all that, and the passage of a new constitution in August 2010 – one of the most progressive in Africa, and indeed the world. I was an election observer on the historic day Kenyans voted in a referendum by a 2:1 margin for that constitution. I'll never forget the dogged thoroughness of the Presiding Officer supervising the vote count in the polling station where I observed, a chilly village primary school classroom north of Nairobi. Lit by gas lamp as day melted quickly into night, he was determined to get this absolutely right - and for everyone to know he had got it absolutely right. Three weeks later, Kenyans proudly promulgated their new constitution, in a euphoric spirit of celebration and optimism.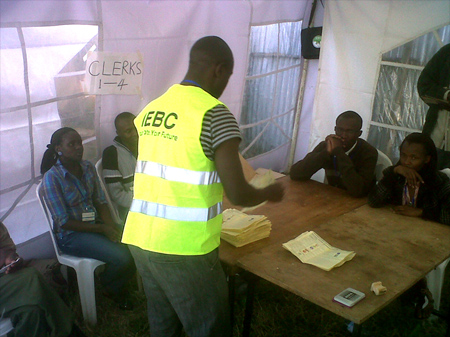 In the two and a half years since, Kenyan politics have got more complicated. Some of that euphoria has faded. The International Criminal Court cases against the alleged instigators of the 2007-8 violence have divided the country. Old tribal rivalries have resurfaced. Guns and money are swirling around the country in dangerous combination. Nearly 500 people were killed in political violence in 2012 alone. The polls are too close to call, and the stakes are very high for some candidates and their supporters who cannot contemplate losing.
But millions of Kenyans remain determined to get these elections absolutely right – or at least good enough. They want peace. They want any disputes over the results to be fought out in the courts, not the streets. And they want the stability that will allow them to get a job, plant and harvest their crops, and send their kids to school safely. Most of them also want the international community's friendship and support, and for Kenya's reputation as a stable country to be restored. Our job is to help the Kenyan institutions running the elections make them as credible and peaceful as possible. We don't interfere in the politics. Who Kenyans elect is entirely up to them.
British diplomats usually stay for a maximum of four years in a country. I've made a commitment to see through these elections (twice postponed), so will sneak to four and a half years. The safaris and the running are certainly an incentive to stay longer. But what really makes this country wonderful is the Kenyan people – their friendliness, their humour, their energy and innovation, their determination to get on. And whatever the next few weeks bring, I'm proud to be bringing UK aid to help the Kenyan people ensure these elections are as peaceful and successful as the 2010 referendum, so the terrible events of 2007-8 are never repeated.
Watch out for my next blog, explaining how DFID is helping with Monday's elections, and why the stability successful elections can bring should help reduce poverty.