With a day job dedicated to preaching the virtues of education - and how it should improve, I recently felt obliged to get my hands 'dirty' once more and enrolled on a Massive Open Online Course (MOOC) to see what all the fuss was about. If Khadijaah Niazi, an 11 year old girl from Lahore could enroll and pass a Udacity Physics course (a Stanford University spin-off), what was I afraid of?


Random control trials and the behaviour of the poor sounded interesting, so without cost or hassle I quickly enrolled on the MOOC: The Challenges of Global Poverty run by the edX consortium of MOOC's, with 'celebrity' professors Duflo and Banerjee (authors of Poor Economics) from the Jameel Abdul Latif Jameel Poverty Action Lab,  Massachusetts Institute of Technology (MIT) leading the course.
With a fairly slow broadband connection at home, I found myself staying up late 1 or 2 evenings a week to read the fascinating online material (e.g. Why do some people starve themselves to buy TVs or not bother to get kids vaccinated?), watch YouTube videos (complete with script) and attempt quizzes that pass for homework in collaboration with 35,000 other students around the globe. Not having to write essays was a big plus, but the multiple choice questions set were searching and the bulletin boards posted showed fellow student's desperate pleas for help and occasional hints. I presume the moderators stop obvious cheating - I haven't encountered any answer sharing online!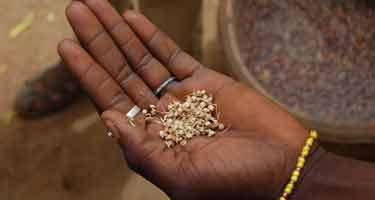 Despite conflicting international travel and some tired early mornings I'm over the hump and should finish in a few weeks. In theory I will have 12 credits to a degree, although this is where the business model will kick-in as the MOOC organizers try to convert mass online activity into profit, for example by charging for accreditation and certificates that accumulate to recognized qualifications.
Will MOOCs revolutionise the delivery of tertiary education in developing countries like Tanzania? This is a question of great interest, can they bypass the financial and bureaucratic challenges faced by poor but capable, intelligent students? I hope so! This is the sort of initiative that DFID may support in the future, internally we're crystal ball gazing to understand the trends across the whole spectrum of development and ensure we have the necessary ideas, tools and skills to respond to such challenges in the future.
In Tanzania COSTECH the government technology and innovation agency is partnering with the World Bank to launch a MOOC using content from 1 of the major new providers Coursera. It will focus on IT skills and knowledge, seeking to support college students to become employable – a common complaint is that current Tanzanian school and college graduates lack the rounded skill-set that employers seek.
I feel it is likely that there will need to be a lot more adaption of content, delivery models and support mechanism to realize these benefits. Internet access is erratic and expensive, but perhaps more of a barrier will be language and cultural issues for students who may be unaccustomed to student centred, but independent and at the same time collaborative, learning.