Mahabat is a natural teacher. Her warm character is balanced by a gentle authority that ensures her young pupils are quick to follow her direction in class. I met her last week in Dostuk, Kyrgyzstan, while visiting the kindergarten where she works and which DFID helps to fund through the Equity project. The dilapidated building had been closed for twenty years but effective collaboration between villagers, the authorities, local organisations and DFID has now transformed the school into a vibrant community hub. Approximately a hundred infants attend the kindergarten daily where they learn and play, an opportunity previously denied to them. DFID, in partnership with UNICEF, supported the renovation, trained teachers and donated educational materials.
Prior to becoming a teacher, Mahabat – like increasing numbers of women in Central Asia – was a labour migrant in Russia where she had a tough life as a domestic worker. She is now a passionate, capable kindergarten teacher who benefits from the training made available to her from this project. Mahabat told me that "participating in a critical thinking course and also learning how to best use the new teaching resources I now have access to have helped me to become a better teacher...I have learnt new skills that help me to identify and address the problems of my pupils, especially the kids who find it difficult to focus in class."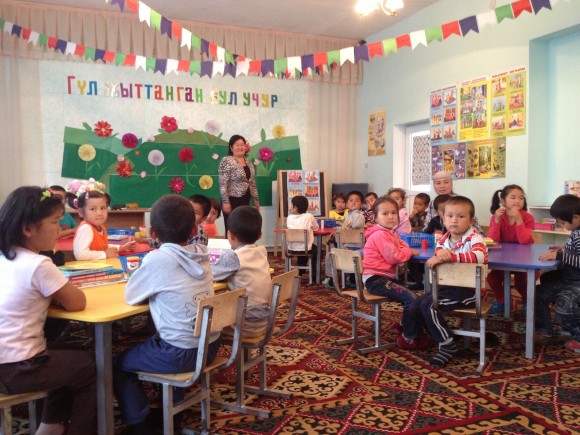 Equity is our biggest project in the Kyrgyz Republic where we work with UNICEF to promote interethnic harmony in the south of the country. During our visit to monitor the progress of the project, my colleagues and I were impressed with the results. Osh, the provincial capital in the south and several of its surrounding towns, have occasionally witnessed bloody clashes between Kyrgyz and Uzbek communities, most recently during the 2010 'June Events'. Through a variety of different activities, Equity provides young people with the opportunity to reach their full potential and interact with one other regardless of ethnic background or economic situation. This is achieved through the development of youth centres, hospitals and schools, and support to the institutions of local government.
For example, in the Tash Bulak municipality, DFID supports a day-care centre in Ariet for disabled children. A large number of children and young people visit this centre daily where they benefit from remedial services such as vital physiotherapy and psychological care. Crucially, centres like the one in Ariet bring together these young people and their families, helping to prevent social isolation in a region where disability remains taboo.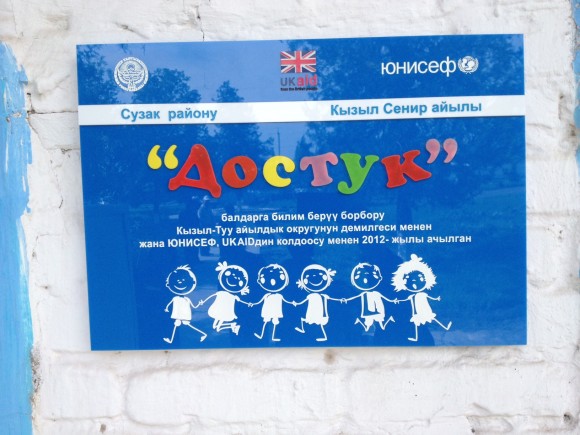 We firmly believe that sustainable development can only be achieved through a country-led approach and we're confident the financial support for these centres from the municipality will help ensure their continued success. While the funding Britain provides is by no means the only solution to Kyrgyzstan's development challenges, the dynamic communities of Dostuk and Ariet have now been empowered with the tools needed to drive forward the education and health outcomes of countless children for generations to come.
DFID has implemented a programme in the Kyrgyz Republic since 1998, in partnership with the Kyrgyz government and people. We support political reform, better access to services and increased equality. This year DFID will spend over £5 million on these projects as part of a long-term commitment to the sustainable reduction of poverty in Central Asia.
Through projects like Equity and our wider portfolio of interventions, DFID and the British Embassy ­– through UK aid – is deepening our growing relationship with the Kyrgyz government and citizens.