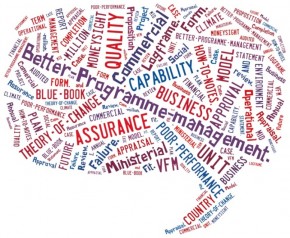 Over the past 5 years we have almost entirely re-engineered the way DFID manages programmes and made some significant improvements. We have introduced, among other things: more rigorous design templates, tougher spending controls, better contract management policies, systematic quality assurance stronger use of evidence and a better focus on results.
But have these changes made DFID more rigorous and effective at delivery? Have we become better able to adapt to the complex and changing environments in which we work?
Development Secretary, Justine Greening, has commissioned an internal review of the programme management cycle to look into these questions. At recent meeting of DFID's senior managers, we agreed that the review needs to lead to faster programme design and approval; clearer and more streamlined guidance; and, more time spent on delivery and implementation.
In turn, this will help us retain the flexibility and dynamism to deliver multiple objectives; deliver quantifiable results while continuing to invest in changes that will unfreeze longer term processes; build and strengthen our reputation for innovation and agility as one of the world's leading development agencies.
I am proud (and not a little scared!) to have been asked, with my colleague, Tom Wingfield, to co-lead this review over the next five months.
While this is largely an internal process, we are also interested in external stakeholder perspectives of DFID's programme management cycle and thought we might be able to elicit views through this blog.
We would welcome comments below or direct contact (p-vowles@dfid.gov.uk and/or t-wingfield@dfid.gov.uk) setting out what you think about how DFID manages programmes and are particularly interested in:
1) Innovation and flexibility.
How good are we at taking risks, being flexible and innovative?
Do we share lessons in an open and transparent way?
2) Capabilities:
Do we have sufficient country knowledge for the contexts in which we work?
Do we have sufficient implementation management skills and at the right levels?
Are DFID staff you interact with able to make decisions and judgements themselves?
3) Operational Processes:
What needs to change in our systems to make them simpler, more agile and more appropriate for working in fragile states?
Does it feel as though all our processes add value?
Of course, I would be interested in other thoughts on what you think would make DFID a better development partner either direct to me or in the comments section below.