When I think of fragile and conflict affected states such as Afghanistan, Somalia or the Congo, in the development context, I think of humanitarian projects or perhaps peace building initiatives. These are generally short-term programmes aimed at dealing with emergencies rather than focusing on long-term economic growth. Of course these types of programmes are essential, but with 21 out of 28 of DFID's priority countries classed as "fragile" we need to give some serious thought to how we do economic development work in fragile and conflict affected states, especially as economic development becomes an increasing focus in DFID.
The argument for increased work in the space is there; private sector development can play a key role in fragile and conflict-affected states, reducing poverty, promoting immediate stabilisation and sustained recovery, and, where economic factors contribute to conflict, addressing the causes of conflict.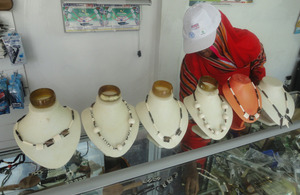 In the private sector department we've been thinking about how DFID runs private sector development programmes in fragile and conflict affected states and what the additional challenges are to operating in such environments. It seems like there's quite a lot of information out there on working in fragile states and a small, but increasing body of evidence on private sector development. However, there is very little on the specifics of private sector development in fragile states. There is some really good work going on from organisations such as the Donor Committee for Enterprise Development who have a specific webpage on the topic. The Overseas Development Institute have written some interesting papers amongst other organisations. However, there is still very little established best practice in the field and evidence on what works.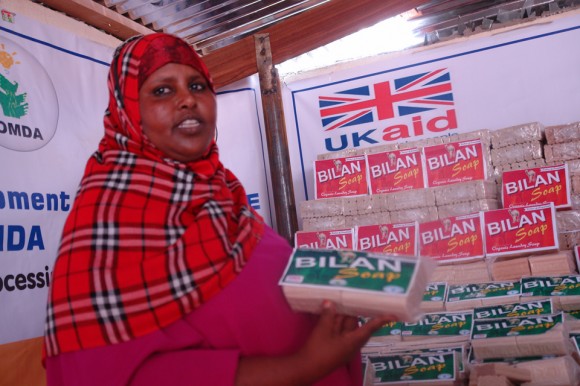 Questions such as "at what stage should you start an economic development programme?" or "how can you manage a programme when you can't access the beneficiaries due to security reasons?" do not have simple answers, but through talking to advisors in country I am beginning to get a feel for the innovative ways DFID is operating in these difficult contexts.
One of the examples of this is the Sustainable Employment and Economic Development (SEED) programme in Somalia.
SEED is a 4 year programme with 2 components – one on market development and the second on developing the investment climate targeting markets including agriculture, fisheries and livelihoods.
The market development activities involve targeted skills training and increasing the supply of contested resources (e.g. fertile land and water). The aim is to fix market failures and engage the poor; thus offering immediate and tangible benefits by reducing the pressure on contested resources and providing other stability dividends for the youth and women beneficiaries. The investment climate activities underpin stability at a macroeconomic level and lay the groundwork for investment and broad based economic growth.
There is an excellent case study on one of the beneficiaries from the programme who underwent training and is now making a living from by-products from the meat industry: camel bones. As a long-term veggie my first thought was "that's a bit grisly!", but very quickly I realised this was an incredibly innovative way of generating sustainable employment through making use of by-products that would have normally gone to waste.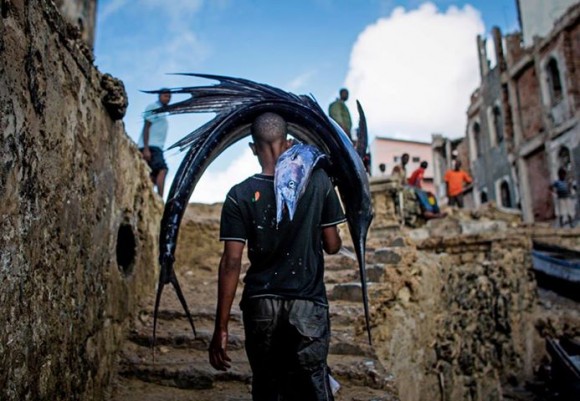 What the case study doesn't reveal is the challenges of operating in a country post conflict in the North but still in conflict in the South Central region. Visits are limited due to security concerns, there is no effective government and weak infrastructure severely limits trading potential. Such programmes require careful planning, a conflict sensitive approach (to ensure that the programme isn't inadvertently negatively contributing to the conflict), and choosing the right partners to be your eyes and ears and the ground.
Now in phase two the SEED programme has already seen great results; SEED has generated 154,127 jobs, of which 56,904 are long term, in the regions of Somaliland, Puntland and South Central Somalia.
5,700 beneficiaries have received demand-driven technical training; 70% are employed or self-employed; Hargeisa livestock and Boroma (Somaliland) meat and Garowe (Puntland) fish markets have been constructed and are managed under public-private partnership, all attributable to the SEED programme. The SEED programme has demonstrated that it is possible to run private sector development programmes in fragile states. Hopefully SEED, along with events and initiatives such as the Somalia Conference, will encourage other donors and private sector actors to invest in the country as well as in private sector development programmes in fragile states as a whole.
If you're interested in finding out more about DFID's work on private sector development check out our Economic Development policy pages and follow us on twitter @DFID_PSD.