The visible abundance successfully veils the deprivation of a vast majority - how easily one can be deceived by the expansive lush green crop fields and mango laden trees, I thought as I drove down south Punjab on a day complete with golden sunshine and clear blue skies.
Opportunities for the poor to work their way out of poverty in Pakistan are limited – only a quarter of the youth entering the labour market each year can access vocational and technical skills. Pakistan is losing out on the productivity of a large chunk of its population – 63% of which is below the age of 25.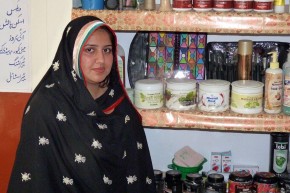 However, measures are being taken to remedy this situation and help young individuals to realise their hopes and allow them to dream of a better future. Although progress may be slow, socio-economic changes for the better are taking place, particularly in the rural areas and among the marginalised. The future holds promise.
As a Pakistani working as the Lead Adviser for the technical and vocational skills programme at DFID Pakistan, I feel very privileged and humbled in knowing that I am also contributing to this change. My corporate banking, consulting and small enterprise development experience, prior to joining DFID, has come in very handy in enabling me to plan strategically drawing on emerging opportunities.
UK development assistance is helping Pakistan fight multiple battles against poverty, the lack of skilled workers and unemployment, by setting up the Punjab Skills Development Fund (the Fund) in partnership with the government of Punjab.
The Fund aims to train 135,000 poor and vulnerable people – 40% women – for in-demand jobs such as mechanics, tailors and beauticians so that they can earn better incomes, improve their lives and contribute to economic growth of the country. The Fund is currently operational in 4 of the top 10 poorest districts in southern Punjab.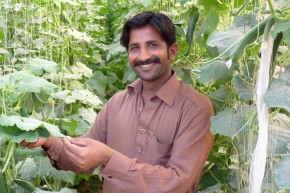 The Fund's innovative approach makes it very different from any other skill development initiatives in Pakistan. The government provides regular funding to the public skill providers, irrespective of their performance. However, the Fund provides grants to private skill providers only against agreed targets focusing on the poor in underdeveloped areas. The private sector, known for its efficiencies and market orientation, is enabling the Fund to deliver training at half the cost of the public sector.
In Pakistan it is predominantly the poor – school drop outs, and the jobless - who need vocational and technical skills. Since they are held back by their lack of finances, private skill providers offer limited trainings and do not push themselves into far flung rural areas where they are most required. By enabling the private skill providers a systematic window of support, for the first time, the Fund is changing this scenario.
The Fund has caught the attention of the Chief Minister of Punjab Shahbaz Sharif, who acknowledges the role of the UK government in bringing transformational change in the skills sector. He has committed to support the Fund's expansion across Punjab and has requested DFID assistance to reform skills policy and regulation. Other provinces are also interested.
I spoke to Mr. Barkat Riaz, Chairperson of the Lodhran Pilot Project, a skill provider, about his experience of working with the Fund. He said, "The Fund keeps us on our toes. Its demanding monitoring procedures have helped tremendously in improving our management systems and quality of training".
Though the Fund has been operational for barely 3 years, it has already trained over 30,000 poor and vulnerable men and women, more than half of whom have found employment.
The story of DFID's skills programme, however, remains untold without the experiences of the people whose lives it has affected. For instance, social acceptability and space for women's non-traditional roles such as photography is increasing.
I spoke to Shaista, a photography student, who was quite upbeat about her future prospects.
"There is a lot of demand for women photographers to cover ladies functions. Our communities are very conservative and women don't like being photographed by men – so the opportunities exist – the Fund is helping me and others have a chance to take advantage," Shaista said.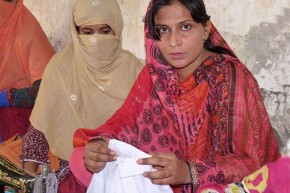 Rehmat, who has a high school degree, was unable to support his family until he learnt how to drive. He believes that practical skills make all the difference in the job market. "We can have a bachelor's, even master's degree but if we don't have any practical skills employment is hard to find," he said.
The appreciation for DFID's skills programme spills beyond vocational and technical training.
"You should see the students when they first arrive…look at them now, they are changed people," said Imran Butt, teacher at a local institute imparting skills training.
"The Fund can skill only a finite number of people, but the inspirational influence that the students have on other youth and society has a far wider impact', he continued.
Equally, skill providers' imagination and interest to innovate and build on their experiences has been ignited. In the sleepy regions of the south, the Fund has injected excitement and creativity and it seems there's no going back.
---
Are you interested in development issues and the UK's support to Pakistan? Sign up to receive our quarterly newsletter which includes new announcements, case studies, photos and blogs on our work as well as jobs and funding opportunities.