What do you get when you combine a vibrant First Lady, a country in which most women have undergone female genital mutilation and many are facing health problems and complications in pregnancy, and funding from donor countries to support a country's desire to achieve change?
I discovered that you get an environment in which it's OK to talk about really difficult subjects like women's genitalia and FGM/C-related health problems in school.
You get radio shows that allow women who've never felt able to speak up about their bodies to call in and ask how they can get help.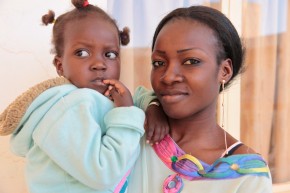 And you get the remarkable Suka Clinic, funded by a foundation set up by the First Lady, Chantal Compaoré. The clinic provides free surgery to repair the damage that FGM/C has done to so many women in Burkina Faso.
During my visit I went to the clinic, and saw hope being restored by the dedicated staff who run it.
After showing us the most harrowing video I've ever seen – of a baby girl having her clitoris removed – and photographs of some desperate pregnancy complications suffered by women who were sewn up as young girls, it would have been easy to focus only on the horror suffered by millions of women around the world.
But the clinic provides free reconstructive surgery to dozens of Burkinabé women every week – allowing them to have sex, give birth safely, and avoid a multitude of other health risks. All this costs just 6,000 Central African Francs, or $15, but changes lives beyond measure.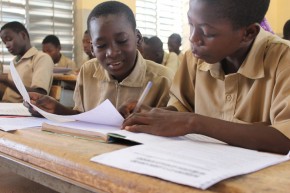 I also visited a school, where I saw a class of 15 and 16 year-olds – both boys and girls – engage in a lively debate about the dangers of FGM/C and design slogans to tackle the practice.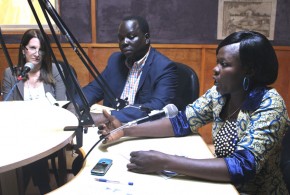 And I joined in the radio show in which a woman who hadn't even known that her body was different to those of other women called in to seek help for the first time in her life.
At the clinic, I met one of the women who had gone through FGM/C as a little girl, had reconstructive surgery a few years ago, and now had a beautiful child of her own. Would she cut her daughter, I asked? "I don't think so," she replied with a wry laugh.
That's the kind of voice, along with those of leaders like the First Lady of Burkina Faso, that can end FGM/C in a generation.
-------------------------------------------------------
Read my previous posts from Burkina Faso: Voice, choice and control: Tackling FGM in Burkina Faso and Positive news from Burkina Faso on the work to end FGM/C