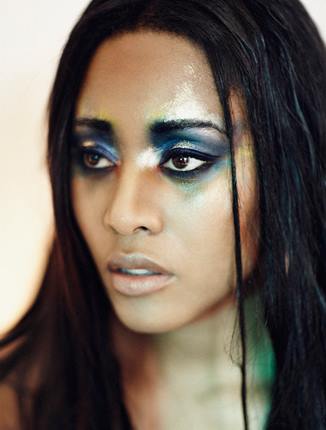 I put my book down and went to make another cup of tea. I never thought that those few steps to the kitchen would be the start of a journey towards creating a sustainable online fashion store called VV Vintage.
The book "To Die For" by Lucy Siegle had got me thinking. It had opened my mind to the realities of how and where our clothes are made and the real story behind the process. Although I was involved in it, as a model and a consumer, I realised my ignorance of the fashion industry and began a mission to uncover the truth.
I distinctly remember 1 passage in the book particularly - a young teenager is walking down the street and her Primark bag opens up with all her clothes falling to the ground and landing in a puddle; she just moves on with no thought. The young girl's new bundle of clothes was so cheap and disposable she could just shrug it off and walk away.
I dived deep into the truth of the fashion industry, how the West is lavishly buying, whilst poorer countries suffer awful factory conditions and questionable environmental practices. I began to realise that things need to change.
The Bangladesh Rana Plaza disaster last April opened this up to the world stage. People were shocked and surprised. However, despite the coverage it made me frustrated - this is happening all the time, all over the world. Human beings are being given a lower value of life all in the name of money.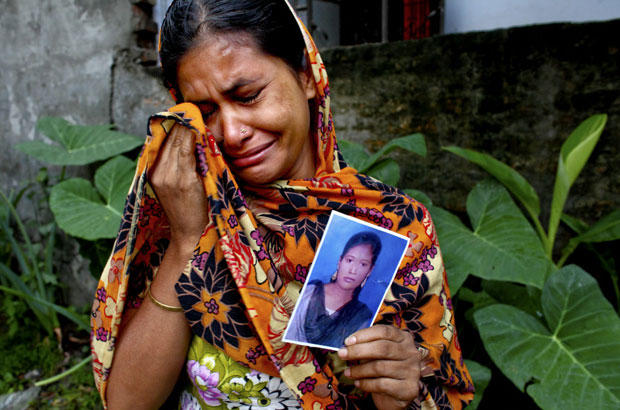 Clothing companies make huge profits and could afford to make conditions and pay better. Just 1% of the profits made from these companies would improve conditions exponentially. The compensation being paid by Primark and others to Rana Plaza survivors is a start, but only a start. The whole industry needs to take responsibility for improving conditions long term.
We live in a strange world of corporate slavery and we choose to ignore it because we are hypnotised by consumerism and globalisation. Often, as consumers, we don't know what to do or how to make a difference. It is hard when you're bombarded with countless campaigns for cheap, fashionable styles. But what if it was my family or friends who had to work like that? I wouldn't feel so detached.
What tore my heart strings was a documentary I watched whilst being a panellist for the Observer Ethical awards. BBC3's "Blood Sweat and T-Shirts" was about teenage workers in the fabric industry. A young Indian teenager was told about how many jeans were thrown away in a year in the US and he couldn't understand the scale of waste. He broke down in tears.
There needs to be a revolution in the way we think about clothing and with Fashion Revolution Day alive and buzzing with valour it's great to have a dedicated day that encourages people to think about the shopping experience.
True reform starts with us the consumer and then through the bureaucracies of governments and corporate law, leading to change and regulation. Action by the UK's Department for International Development to improve safety standards and start local factory inspections is a step in the right direction. It's a shame it took the outrage around the Bangladesh tragedy for real global action to happen.
Next time you're in a shop have a think about where those clothes came from and how they were made. It may be hard, but we need to break the hypnotised consumerism bubble we are all dancing in and think about the effect our purchases have on people around the world.
---------------------------------------------------------------------------------------------
Please note, this is a guest blog. Views expressed here do not necessarily represent the views of DFID or have the support of the British government.
For more details of the UK's work on improving safety and working conditions in the ready made garment sector in Bangladesh read our news story and have a look at our timeline infographic.
Keep in touch - sign up for email updates from this blog or follow VV Brown on Twitter.