I can clearly remember my first overseas visit as a DFID minister. It was just under 2 years ago, in October 2012. I was struck by the optimism and hope that filled the air of this new and ambitious country.
On Monday I returned to Juba, the capital of South Sudan, to find an entirely different situation.
A humanitarian crisis has gripped the country since fighting broke out last December. Over 1.7 million people have fled their communities in fear of their lives. Over 4 million people – one-third of the population – are 'food insecure'. While famine for this crop season has been averted, UNICEF estimates that up to 50,000 children could still die before the end of the year, and there is a very high chance that the situation could deteriorate further and that famine will be declared in early 2015.
It is heart-breaking to see what has happened to this country so soon after it was born as a nation.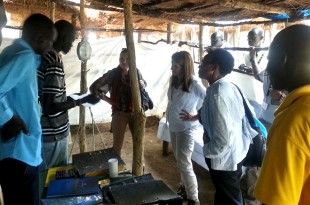 To see first-hand how DFID is helping some of the people who are at risk, I ventured 90 minutes by plane to Ganyliel Town, located at the southern end of Unity State.
I saw how a nutrition centre, run by the International Rescue Committee, is helping the local community deal with the lack of food. The centre can diagnose, monitor and treat malnutrition. The workers weigh and measure the circumference of children's arms, to assess what assistance they need.
Those who are severely malnourished are given plumpy nut, a peanut based high-energy paste that's rich in vitamins and minerals, and can be eaten straight from the packet.
Another facility treats children with severe medical needs. I met a young mother whose infant child was severely under-nourished and poorly. I was deeply moved to hear about her struggle to feed her child with the limited supply of food available to her.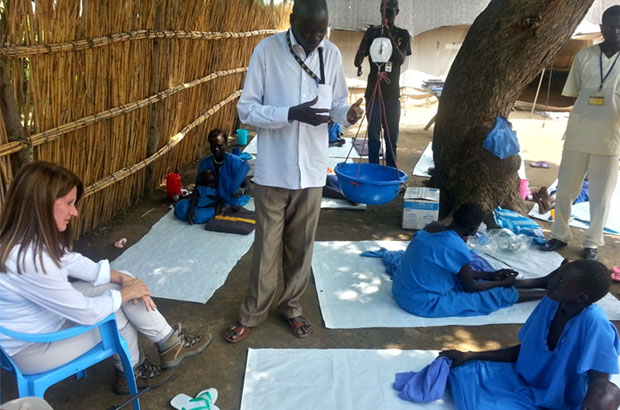 Action must be taken now. Yesterday I announced £30 million of additional funding to help support the South Sudanese people who have fled in fear for their lives to neighbouring countries. But more still needs to be done.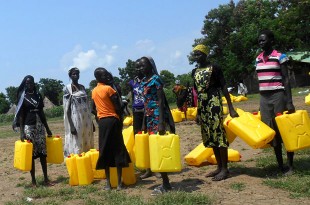 Other donors need to step up. But ultimately the responsibility lies with those with power in South Sudan. The government and the opposition must reach a peace settlement soon and provide much-needed assistance to the people of this young nation.
Perhaps then, next time I visit, there's a chance the country will have returned to the optimism and hope of its early years.
Sign up for email updates from this blog, or follow Lynne on Twitter.