The UK Government's recent reminder that it plans to accelerate the use of open source software in public services is a pleasant reminder to open source enthusiasts just how far this type of software has come in recent years.
For those that do not know open source essentially defines an approach to writing software that; 'harnesses the power of distributed peer review and transparency of process. The promise of open source is better quality, higher reliability, more flexibility, lower cost, and an end to predatory vendor lock-in' . (source: open source initiative) . Typically, open source software is free to users.  Examples span the entire IT environment

from

end-user operating systems such as the popular Linux operating system, or cross-platform software applications such as OpenOffice. Other less obvious but important examples, include web based applications. For example, this very blog is based on a highly popular open source application known as WordPress.
But what, if any, are the implications of free and open source software for efforts in the developing world? Could open source software genuinely deliver change and improvements to similar public services in developing countries?  The short answer is yes.
Take South Africa as an example. Thanks in part to successful NGO lobbying; The Department of Public Administration launched a policy on Free and Open Source Software use for the South African Government .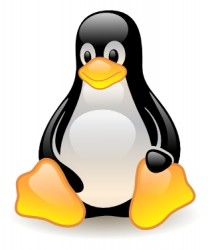 Such a move has the potential to lower administration costs and importantly, harness local talent and develop their information technology skills.  Similar examples can be found in India. The Department of General Education, in Kerala runs a programme of rolling out Linux throughout its schools in the region.  Possibly the single biggest deployment of free and open source software within education in the world.
It is clear that such examples, are in part, happening despite donor support. But I believe we could do more to facilitate growth in this area. If the UK Government seeks, where possible, to 'avoid being locked into proprietary software' we might consider this as a basis for our procurement of IT goods and services for our bilateral development programmes.
Procuring an open source education management system in India for example could, under an open source licence, be legitimately adapted and localised to be deployed within an African context. Rather than pay for expensive proprietary licenses, money could be better invested in hiring locally based open source software developers to modify the source code for their own needs.
I appreciate that this is a complex issue but the idea of open source is not. Perhaps, we should look towards our development partners in India and Africa and build on some of their practical examples that are already doing so much for this important issue.