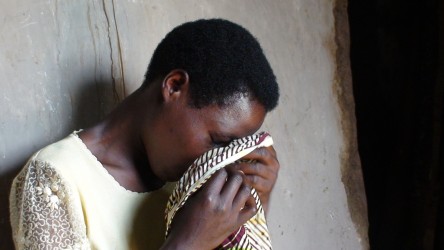 Jeanne fiddled with the edge of her gitenge, tracing the pattern in the brown cloth with her finger again and again, telling me her experiences in the Rwandan genocide, and of the years after 1994.  I sat in her small mud-walled house simply listening as she spoke of her pain and the times of despair that have blackened her existence since that time.  For years she had been imprisoned inside herself, too ashamed to talk about what happened.
And then she thanked me for coming to her home and hearing her story. I couldn't understand why she should be thanking us for being there; didn't it bring back the ghastly memories and make her weep?  But what was important to her was that people were there, being with her, and showing others that she has friends who care for her and give her respect. Jeanne is one of the widows of the genocide.  One of the many thousands of women and girls who were raped by their neighbours and now are infected with HIV.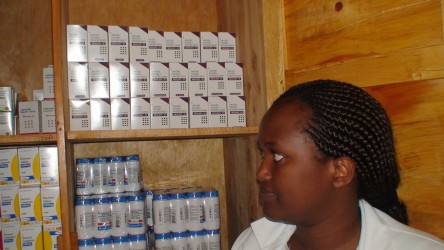 On Monday I spent the day with Odette Kayirere who heads the DFID-funded Care and Treatment of Women genocide Survivors infected with HIV Project  based in Rwamagana in East Rwanda.  She (herself a genocide widow) took me round their clinic which has been established specifically for women genocide survivors who are at risk of meeting their attackers in local government health centres.  Here they can get confidential treatment from medical staff, Antiretroviral Drugs, trauma counselling, and, perhaps most importantly, a sense of strength and solidarity from sharing their problems and finding ways to gradually rebuild their lives.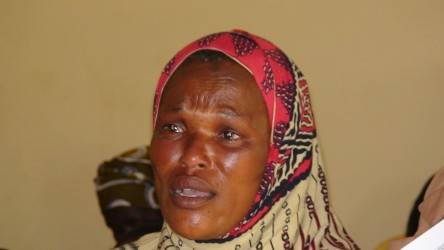 This is what Beatrice and her group of friends, including Jeanne, are doing.  The first thing she said when she met me was 'Hello I am Beatrice; I am HIV positive; my husband was killed in the genocide' - that required real courage; it's something she told me she never could have said without the support of the project counsellors.  Yet Beatrice and Jeanne and the others have started a small cooperative buying big bags of sorghum (grain used for brewing beer) and selling it on at a small profit, which earns them a bit of extra money, to buy sugar, tea and a few things for their homes.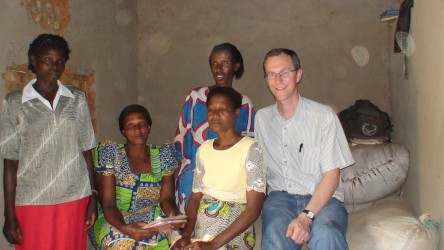 The 15th Anniversary of the Genocide is commemorated 6th-13th April, and is a tough time for Rwandans, particularly for the widows.  Terrible memories come flooding back.  Jeanne and Beatrice cried when telling me their stories, and when they had finished they asked me to say something.  What could I say?  Their stories are too deep for any words from someone who had not been there .  All I could do was say how strong they were becoming, and how much I respected their bravery.