Saturday morning in Kigali felt weird; it was spookily quiet in the streets as the whole population of the country spent the morning doing some community work in their local area - cleaning the street,  digging the ground or just tidying the place up.  Even the President was out there, digging holes for banana trees.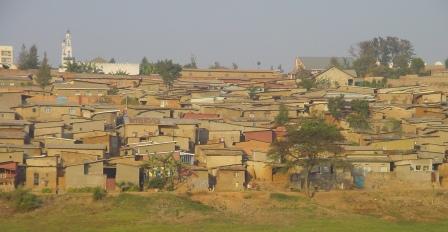 This was Umuganda, where every citizen is expected to work freely for the community, on the last Saturday of the month, and politicians lead the way by example.  In Kigali all the shops and markets close, buses and taxis stop, and the place falls silent.  It seems a world away from the UK: can you imagine Oxford Street closing down on a Saturday? Or the weekly footy game being called off?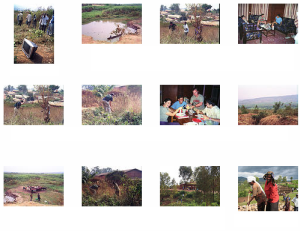 While the impact of Umuganda volunteers is limited to their local area, it certainly brings people together in a useful piece of work. Unfortunately I didn't get any photos this time round, but a search on Flickr brings up 40 Umuganda-related photos if you want to see the impact it has.
There are also over 100 British political activists and MPs in Rwanda on a 2 week volunteering Project Umubano. We squashed them into DFID's conference room for their briefing, and it was the first (and probably last) time that it has been standing room only for British MPs listening to me on the difference British aid makes in Rwanda – 400,000 more children in schools, a fair tax system that is bringing in the cash to move Rwanda to self sufficiency, and 15% growth in food production last year. The Project gives participants an experience of rural or urban life, and allows them to contribute their skills as teachers, doctors or business people -and they pay for it all themselves.
I think volunteering is great; I spent three months in rural west Kenya when I left college, and then I went on as a VSO in the Pacific.  Although what I contributed to the local community on Mount Elgon as a short term volunteer was minimal (building a house, a bit of agriculture), the experience changed my outlook.  I was shocked by the malnourished children, by the destabilising impact of local political and military insecurity; I was going to become a Chartered Surveyor, but my experience made me determined to work in development in the future.  That was 29 years ago -  and I am still involved.
DFID supports Platform2 which has sent volunteers to Ghana, South Africa and other countries and is implemented by Christian Aid, Islamic Relief and BUNAC. It is designed for young people from less advantaged backgrounds (read some of the testimonials of participants here - they are brilliant!), but there are lots of other good schemes around as well; - not only for young people but increasingly for mature experienced people with top skills to share.  But I always say be careful; only volunteer if you are prepared to let it change your life.