Maputo was hit by edge of a tropical storm last night, with high winds, thunder, lightening and rain, and I thought it might put a damper on the events organised to mark World AIDS Day today.
I was very cautious on my drive to the office through the deep puddles as last week in similar conditions I ended up stranded in the middle of the coastal road for half an hour waiting for a swamped battery to dry out. I really should be used to this type of climate after working in Bangladesh, but everyone says this is unusual weather for this time of year in Mozambique.
However grey sky and light showers didn't stop the day's activities and recently re-elected President Guebuza, undaunted by the conditions, launched a massive push for HIV testing here in Mozambique.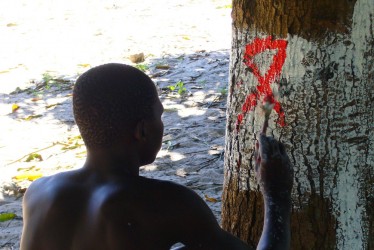 The theme in Mozambique for this year's World AIDS Day (or WAD to those in the know!) was "Look to the future and take the test", and there have been weeks of activity to ensure that there are sufficient supplies of test kits and people available to offer counselling and testing to make the day a success.
We have had our own DFID office event to encourage DFID staff to know their status. A team from PSI helped to offer confidential counselling and testing services and many people in the office have been counselled and tested today.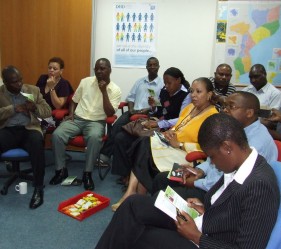 I attach a photo of the initial briefing. You will see in the background the DFID poster which highlights DFID's commitment to valuing diversity and that commitment extends to valuing and supporting our staff who are HIV positive.
At the national level the World AIDS Day event was led by the President included statements from Mozambique National AIDS Council (CNCS) from UNAIDS and WHO. I have attached a pdf file of Michele Sidebe's (Executive Director of UNAIDS) statement for World AIDS day which highlights the World's hopes and concerns this 1st of December.
I was also reminded that it's my first birthday as a DFID blogger recently, so, I will have to buy myself a cake on the way home. The Portuguese influence is still strong here in Mozambique and I am looking forward to a pasteis de nata (which is like a custard cream – and delicious!).
Since my first blogs to mark World AIDS Day last year, information on the epidemic here in Mozambique shows some signs of improvement. It looks like the Mozambican HIV epidemic has reached its peak, with the HIV prevalence rate for adults aged between 15 and 49 being 14% (but still 16% among pregnant women). The HIV prevalence began to level off a couple of years ago and has now begun to decline.
The reduction of prevalence amongst 15-24 year olds from 15.6% in 2004 to 11.3% in 2007 is a more positive sign of improvement, but HIV rates remain alarmingly high in some areas and within certain groups with large differences between the three regions North, Centre and South. The southern provinces of Maputo (26%) and Gaza (27%) are the worst affected. Here is chart showing how the epidemic has evolved differently in the different provinces.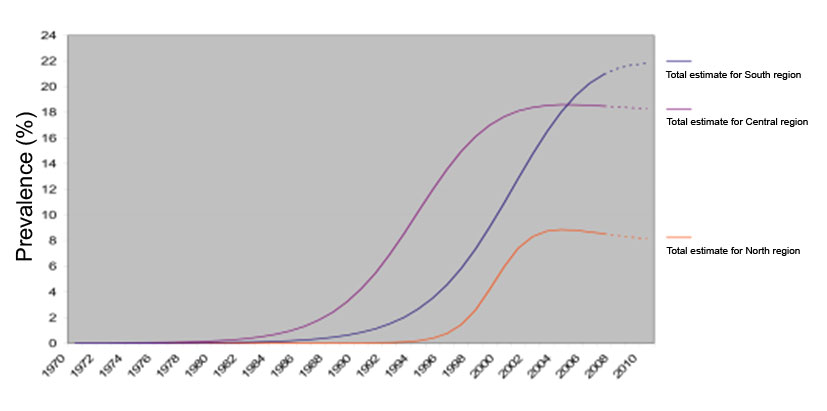 Sex, drugs and stigma - check out our series to mark World AIDS Day: http://www.dfid.gov.uk/WAD2009