A couple of weeks ago I attended a number of fascinating sessions at the International Growth Centre's Growth Week. One event that particularly stuck in my mind focused on the role China is playing in Africa.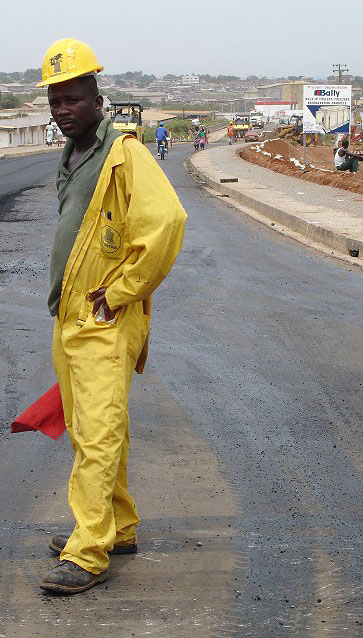 At the UN Millennium Development Goals Summit in New York world leaders were discussing how much aid should go from rich countries to poor. It's an important discussion, but is aid where the answer to poverty lies?
It's a fact that the revenues that African governments could get from the extraction of their own natural resources will over time vastly exceed any support provided by donors. What matters is how African governments will manage these revenues. This will be one of the most critical determinants of African development over the coming decades.
Enter China, a country whose phenomenal levels of economic growth and enormous population requires access to an ever increasing level of natural resources, something that many African countries have in abundance. China knows this and is increasingly investing in a wide range of African countries in exchange for access rights and extraction agreements.
According to Paul Collier, Academic Director of the International Growth Centre the rise of China's influence in Africa is the most important and potentially most beneficial thing to happen in the region in the last half century.
In 2000, China's trade with Africa stood at $10 billion; by 2005 it had leapt to $40 billion. In 2008 it was $108 billion. Through the provision of much needed infrastructure, China is helping to unlock the potential of many African countries. China often provides this infrastructure cheaply and much more quickly that than the government could on its own. It has also enhanced competition in the resource extraction process, an arena that was previously dominated by a very small number of companies.
DFID's work is directly complementary to China's role as a provider of infrastructure. Alongside good roads, bridges and electricity you need efficient regulation and business services – DFID has been helping African governments improve these for many years. For example, it is now easier to start a business in Rwanda than it is Switzerland, and in Mozambique we helped reform customs procedures so that goods now clear customs 40 times faster - attracting new investments and driving growth. For more information and other examples take a look at the work of one of DFID's partner the ICF.
In many African countries China has been a constructive force. However,  China is not an unambiguous force for good. Human rights groups have been critical of the extent to which some of its banks' and firms' demand for natural resources has led them to signing deals with unrecognised and shaky regimes.
There are also other risks. Tensions have begun to surface between local populations and immigrants as Chinese immigration rises. Unmanaged migration can create unrest, political strife and, as has happened in the past in Africa, this could fuel anti-foreign feelings which could potentially disrupt the very development Africa needs.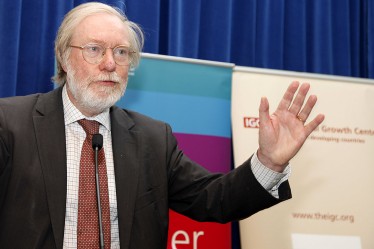 How best to minimise these limitations and maximise the benefits? Paul Collier believes that the creation of auctions in which firms compete for access to minerals in terms of resources as opposed to China's direct deals exchanging minerals for infrastructure would enhance the transparency of the bidding process, increase competition and drive down prices.
This may sound fine in theory, but nothing is stopping Western firms from operating in such a manner at the moment. Collier argues that this has been held back by a paucity of geological information regarding the location and extent of Africa's mineral resources.
Did you know OECD countries, per square metre, have £300,000 worth of known sub-soil assets but in contrast Africa has only £60,000? Is that because Africa is a resource poor continent? Unlikely – the reality is that the geological surveys needed to determine the true value of land in Africa have not been carried out. Africa trades blind in this respect – selling off land without knowing the true worth of its assets.
This leaves a poor continent vulnerable and given the importance of resource extraction to Africa's development Collier believes that donors should be willing to fund geological surveys and make these public.
As a taxpayer, or someone interested in development, how would you feel about public money being used to fund geological surveys in developing countries? Given the low level of information about Africa's geological potential, this support could play a key role in unlocking Africa's potential - but of course would also drive a scramble for minerals that might have unintended consequences.