Picking up where I left off in my last blog, I want to focus on the Manica bed net story. The main reason for my visit  last week was to evaluate the Malaria Consortium project that DFID has been funding over the last five years. If you want to know more then I recommend you follow this link to their facebook page, which contains lots of useful information.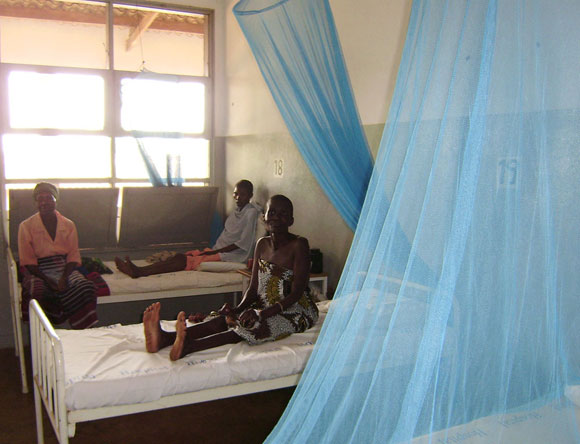 The project has been working in five provinces to support the delivery of free, long lasting, insecticide impregnated, bed nets. The nets are distributed through health centres and hospitals, and given to women at their first antenatal check-up. The project has also been developing demand for subsidised bed nets, which are sold in the markets and streets of Mozambique. Malaria remains one of the top three killers of children under five and is responsible for more deaths than pneumonia and diarrhoea, which also have a large health impact.
The Government of Mozambique has for the last couple of years promoted free bed nets for pregnant women and children under the age of five. Pregnant women and children under five have a reduced immunity to malaria and so are at higher risk, with children under five having not built up some of the temporary immunity to malaria that comes as a result of repeated infections.
In urban areas, an annual campaign of spraying insecticide in houses is also a key part of the fight against the disease. Bed nets are now a common site on hospital wards and homes in Mozambique (take a look at this picture of bed nets in a women's ward at Sussundenga Health Centre).
Mozambique has seen a dramatic reduction in the number of reported cases of malaria between 2008 and 2009. The fall can be attributed to a combination of factors, including better diagnosis, prevention and treatment. Statistics from Manica confirm that reported malaria cases have fallen in line with the national trend - falling from 473,446 cases in 2008 to 375,271 cases in 2009 (a 21% reduction). Malaria deaths decreased from 259 to 194 in the same period.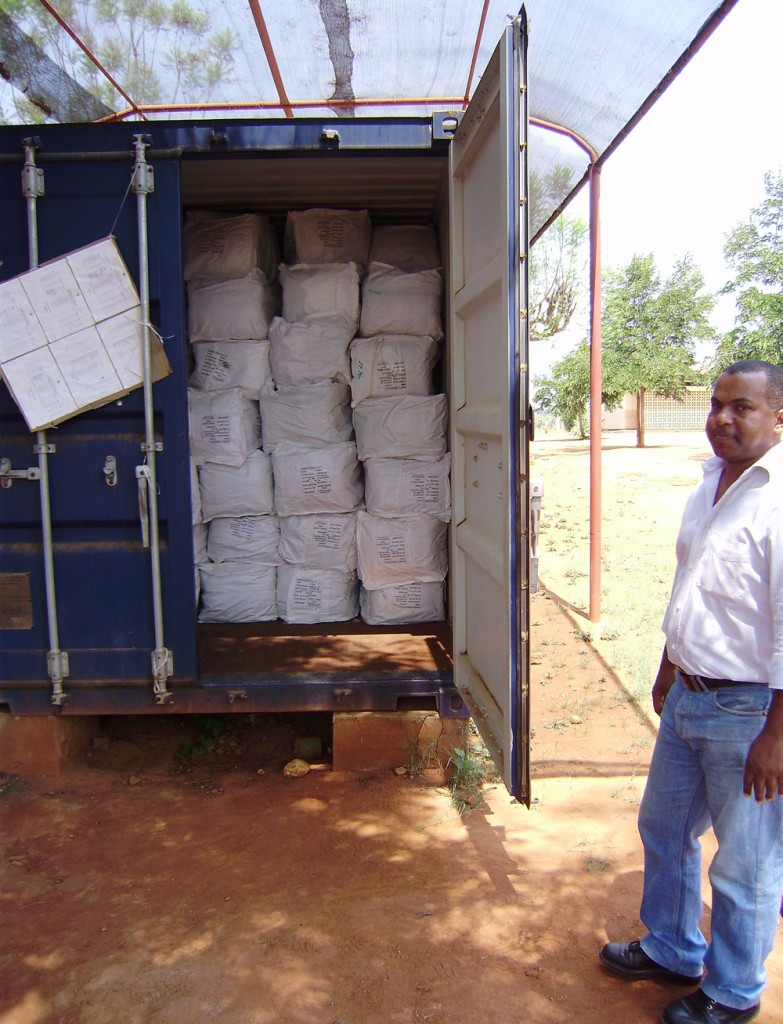 A significant part of this decline is due to the introduction of rapid testing for malaria – which has helped exclude cases of fever not caused by malaria from the statistics.
Rapid tests have been a significant development in the fight against malaria and can help diagnose cases of malaria very effectively when other laboratory facilities are not present. This can help ensure that limited drug supplies are only used when they are really needed. Only 41% of suspected cases in Manica were confirmed as malaria in 2009, thanks to rapid testing. This has helped reduce over reporting of the disease, but more importantly prevented unnecessary treatment of other causes of fever.
The current first line of treatment for malaria (co-artem – information on the drug is posted here) is expensive, so correct diagnosis reduces costs, delivering better value for money. Correct treatment also reduces the risk of resistance developing because of over treatment.
Bed nets and indoor spraying have also contributed to the decline. In 2009 a total of 82,180 nets were given to pregnant women and in the first nine months of this year, 70,585 nets have been given out. The mosquitoes which transmit malaria bite mainly at night, and treated bed nets have been shown to significantly reduce infection rates for those using them.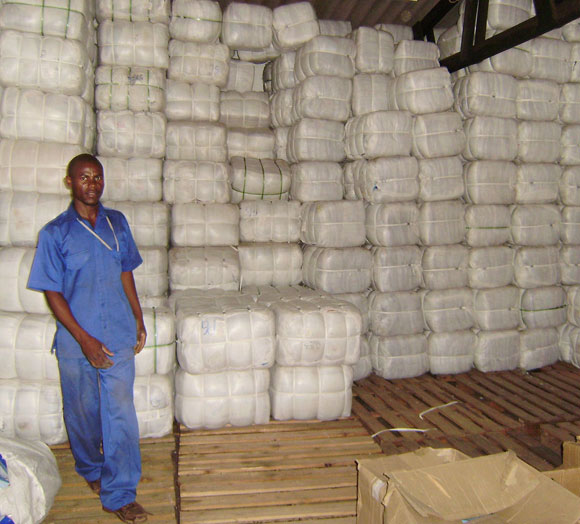 Whilst getting free nets to people may not seem much of a challenge, it can prove to be difficult to guarantee net supply in a country such as Mozambique. Distances between health facilities are large, the quality of roads often poor (particularly in remote rural areas) and the availability of transport is limited.
Bed nets are bulky items when supplied in large numbers and getting more than one million nets per year distributed from the ports, to provincial capitals, to districts and then onto health facilities has been a logistical challenge.
The Malaria Consortium has been working with private sector haulage contractors to ensure reliable supplies, and this has helped achieve high levels of coverage in Manica. The pictures show the full warehouse facility in Chomoio, and the large containers that are used to store nets at the Manica District hospital, which have helped to ensure a regular supply of them to health centres.
However, the trip to the province also highlighted that there are no magic bullets to a problem such as malaria. Although good supplies of nets have been secured, there have been other problems. Fansidar, a drug used to prevent malaria in pregnancy (which should be given three times) has been out of stock in Mozambique sine June this year. Therefore, although good levels of coverage were achieved in 2009 and the first six months of this year, women throughout Mozambique are currently unable to benefit from this means of malaria prevention.
Shortages of rapid tests, and of the first line of treatment (co-artem), have also been a problem. These shortages illustrate that a comprehensive approach to planning, distribution and supply of all the essential tools for malaria prevention and treatment is essential. Projects to supply bed nets can be a massive help to reduce the burden of malaria, but the overall success of malaria control will depend upon a comprehensive approach to strengthening the health system.
This will require predictable funding of health services, which in Mozambique is being achieved in part through a sector wide approach called PROSAUDE (which I have described in a previous blog here).  Predictable funding would enable good planning of drug, spray, test kit and net supplies at the national level, and effective distribution of these as well as training of health workers for service delivery, and work with communities to increase demand for effective services.
In my next blog I am going to look at maternal and child health services, as my visit highlighted a range of challenges for improving women and children's health which must be addressed in order to accelerate progress towards achieving the Millennium Development Goals.