What did you do in your gap year? That's a common question to ask in fresher's week as students start college. I spent time backpacking around south east Asia around twenty years ago. But last week in the rural areas of eastern Zimbabwe I met a number of young Zimbabwean volunteers who had spent their gap year living on less than US$20 a week, helping to spread awareness and stem the deadly impact of the HIV/AIDS epidemic.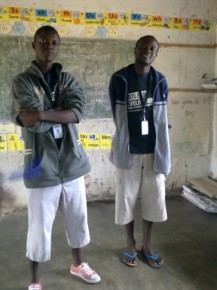 Zimbabwe suffered acutely as the economy has steeply declined over the past twenty years, affecting the country's ability to combat AIDS. Many health workers left for greener pastures, whilst HIV infections spread like wildfire and life expectancy dropped below 40 years in many parts of the country. Thankfully HIV infection rates and AIDS related deaths are now falling thanks to education, family planning and more recently wide spread availability of free ARV drugs, but it has left the new generation of Zimbabwean youths extremely vulnerable.
I met William and Kundai in a primary school classroom that they had transformed into a youth resource centre, the walls covered with posters and artwork created by teenagers that depicted how AIDS impacted upon them – for example like a scorpion you might tread on and get badly stung. They organise 'peer education' sessions to explain to both in and out of school young people (many finish school at the age of 12) the realities of the disease and how they can protect themselves and support those whose lives have been decimated in the surrounding community.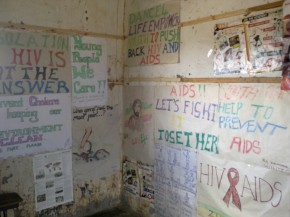 We visited a family headed by a young lady in her twenties. Both her parents 'were late' – the favoured local euphemism for dead and she now was in charge of her two teenage brothers and two young children of her own. Her children's father had left searching for work in South Africa three years ago and had never returned. Her youngest brother has been on ARV drugs for over five years, but is badly stunted and has hearing difficulties that affect his schoolwork. Affording nutritious food to assist in combating sickness is a constant struggle. The volunteers visit regularly, helping with chores and tutoring the boy to help him stay in school and form friendships. In other communities we visited young people have started vegetable gardens to generate income and provide households such as this with a better diet.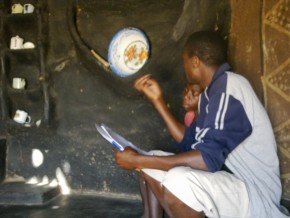 In the beautiful mountainous border district of Chimanimani we visited a Methodist mission where volunteers Tadenda and Joyine were based. I watched as they skillfully tackled some sensitive sexual topics with a group of young people. The mission's HIV/AIDS co-ordinator praised their work, in particular how they could really engage with young people and get them to come in for voluntary testing and counseling. The more young people that know their status, change behaviour and if necessary start on ARV drugs the better. This is the only way to break the transmission pattern – currently it's estimated that infection rates are six times higher in older men over 30, than those younger than 24. We met workers from a nearby diamond mine who had been sent for testing – as they cracked jokes on the 'vampire' bar girls that 'preyed' on them in bars, the acute need for condoms and awareness could not have been clearer.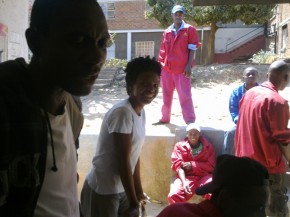 But perhaps the most graphic impact of the young volunteers' work could be seen at a remote rural primary school that had been supported by 'Big Man' Mufudzi to establish a club where students could discuss issues about abuse. I watched a drama session on rape and heard moving poems on the fate of orphans in an unforgiving world. Through the school club two actual cases of child rape had been identified and in conjunction with the authorities and police both perpetrators had been arrested and convicted. Later Mufudzi took us to visit a grandmother raising three of her grandkids alone, two of them on ARVs: the school club helped to provide vegetables and provide a caring environment for the children.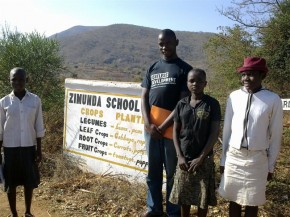 I attended this crop of volunteers' graduation ceremony in Harare to personally thank them for their efforts. They go forward to college or elsewhere with tremendous experience, skills and a sense of achievement to support them. That's a great deal more than I acquired, sleeping in '1$ a night' huts on Thai beaches over twenty years ago!
A big thanks to Kainos and the team at Restless Development Zimbabwe for arranging my visit. The volunteers' good work was being assisted by grants from the European Union and other voluntary organisations.