Having spent most of the past year getting to grips with new results based instruments to support Tanzania's delivery of education, it was a refreshing change to get involved in a different sort of innovation with different actors that bring a human centred approach to design.
DFID in Tanzania has launched a Human Development Innovation Fund that is searching and nurturing promising approaches to improve education, health and clean water provision. We eagerly await the first round of applicants scheduled to come in this month; the office is awash with chatter on innovation eco-systems and incubation centres.
Not to be outdone, our Innovation Hub colleagues in the UK have teamed up with IDEO.ORG, to launch a new wave of development innovation challenges known as Amplify. The first is already underway, seeking ways to make poor urban areas safer and more empowering for women and girls. I joined a convening session in Arusha, which brought together practitioners in the field of early childhood development to identify what the second Amplify challenge might be, prior to its formal launch in September 2014.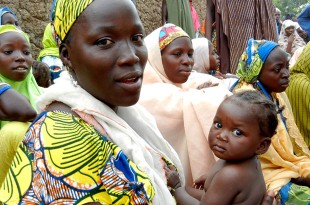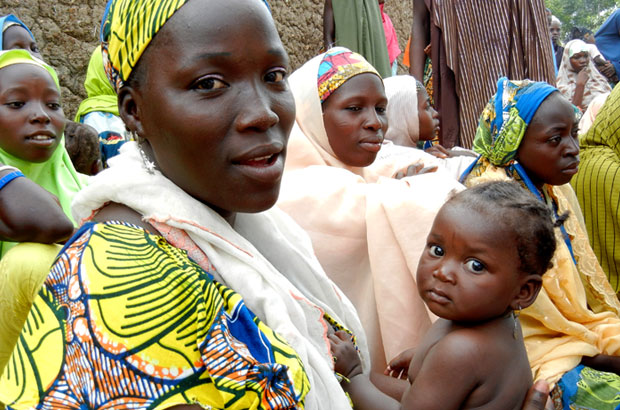 I was curious as to how this might differ from a regular workshop/project scoping mission. The answer was around the people and the human centred design (HCD) approach they took, levering the much larger off and online community with a simple but effective website. IDEO is a global design consultancy that started in California over 30 years ago - early projects included the now ubiquitous computer mouse, but since then they have applied the HCD principles to a huge range of processes and products.
The not for profit spinoff IDEO.ORG team I met also hail from San Francisco - they have cut their teeth on diverse design challenges such as e-toilets in India and Ghana and savings account for the poor in Mexico. They came with a friendly, informal can-do approach that has evolved from frequent interactions with Silicon Valley tech startups, with real in-depth business savvy and expertise.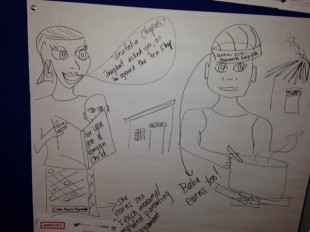 The key to the HCD approach seemed to be moving through a rapid iterative cycle of steps around identifying objectives, challenges and possible solutions. We moved from the 'concrete'; the experience of shadowing a typical Arushan family for the day to see the world from a mother or child's eyes to the brainstorming and then back to rapidly and visually prototyping ideas (yes, lots of post-its!) and honing down again to what might work for real people.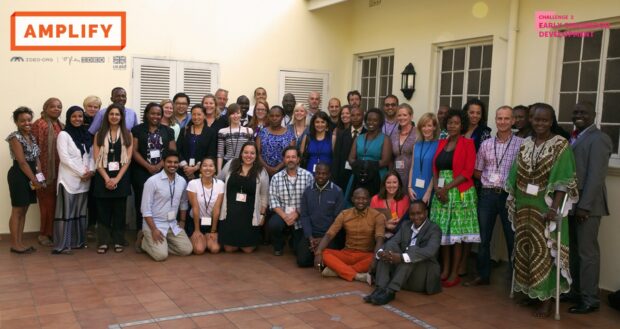 My routine work involving sector plans and results instruments was left far behind, as I tried to figure out how African men could be persuaded to spend more time with young children and get more involved with their cognitive development through play and interaction. I was keen to promote the homegrown Tanzanian ZUMM parenting approach (Talk to Your Baby), how could this be adjusted, mutated and integrated to best effect?
Living up to the name Amplify, the next phase of the challenge will increasingly expand out, pulling in more informed user and community feedback to further distil and improve ideas that will be funded by DFID. Feedback from poor and rural communities will be captured using community radio and integrated voice response (IVR) techniques to bridge the digital divide, although low cost mobiles and GSM networks are rapidly enabling communications throughout Africa.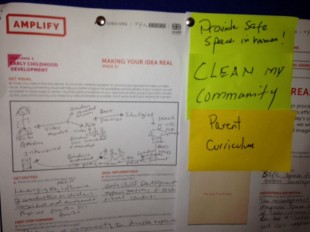 By the end of 2014, Amplify should announce the selected ideas for the Early Childhood Development challenge - a 4 month design cycle is certainly extremely rapid in contrast to the business cycles currently mainstreamed within DFID.  It will be interesting to see whether Amplify does generate new and cutting edge approaches that can be used and adapted further.
A decade ago M-Pesa mobile  money transfers services were just a twinkle in the eyes of researchers from Gamos, who had observed how mobile phone credit was being informally swapped in lieu of cash. But with DFID funding for prototyping in Kenya, this has become a hugely successful way for Africans to rapidly and cheaply transfer money. Will Amplify come up with the next best thing since M-Pesa!
Keep in touch. Sign up for email updates from this blog, or follow Ian on Twitter.