World Water Day often carries a simple message, and this year is no different. The message "humanity needs water" is clear but in its simplicity hides the complexity and urgency of what needs to be done to ensure a water secure world. I want to talk about how water is the foundation for delivering outcomes in many areas - health, gender, nature, urbanisation, industry, energy and food - as well as the difference that DFID is making and our focus for the future.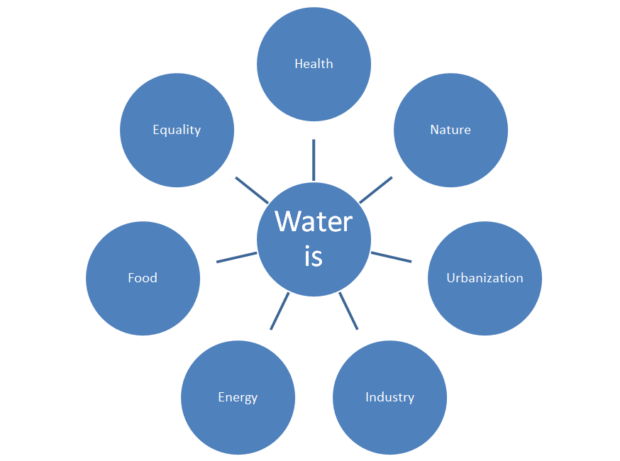 I am pleased to report that progress has been made - DFID continues to make a major contribution to achieving the Millennium Development Goals (MDGs) on water and sanitation. Between 1990 and 2012, 2.3 billion people gained access to improved sources of drinking water and 2 billion gained access to sanitation. DFID has already reached 51.1 million people, of which 19.9 million are female, since 2011, so we are on course to reach 60 million people with water, sanitation and hygiene programmes by December 2015.
There are a diverse range of approaches being used by DFID to do this and address issues across the water sector, which are being delivered through water, sanitation and hygiene programmes in 19 countries.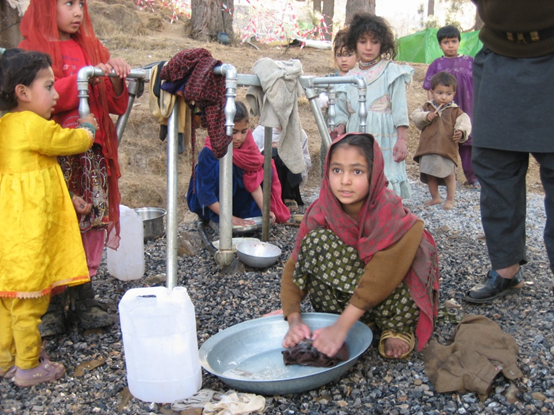 The water agenda is enormous. DFID can't work alone on it and partnerships are important to strengthen the quality of knowledge and extend outreach and application - which is why we have just announced a global research project funded by DFID and led by the University of Oxford in partnership with UNICEF, to improve water security for hundreds of millions of people living in poverty in Africa and South Asia. DFID will provide up to £15 million funding for the programme over 7 years, the largest contribution to water security research to date.
Another example is DFID's support for the World Bank through the Water Security Programme. It is enabling the World Bank Water Partnership Programme to improve the quality of analysis needed for large investment projects in water, energy and agricultural sectors. The Water Partnership Programme has also developed the "Thirsty Energy" initiative which helps countries to evaluate the compromises and interactions between water and energy, supporting future policy making, planning and delivery.
We are also working in innovative ways – DFID's WASH Results Programme uses a "Payment by Results" model to deliver WASH results to 4.5 million people across 12 countries, where results are independently verified. On water resources we are working with the German Development Agency (GIZ) to develop water stewardship in areas where competing demands are making it scare. Solutions for sharing water are developed through partnerships and agreements between communities, industry and government. This is more than private sector demonstrating corporate social responsibility.
It's very concerning that in 2015 inadequate water, sanitation and hygiene still leads to the deaths of 1,000 children every day, with many more suffering from long-lasting effects of malnutrition. Also that the responsibility for collecting water every day falls disproportionately on girls and women. On average females in developing countries spend 25% of their day collecting water for their families. This is time not spent working at an income-generating job, caring for family or attending school. But the good news is that investments in water and sanitation show substantial economic gains. Every dollar invested shows a return between US$5 and US$28. Water is worth investing in.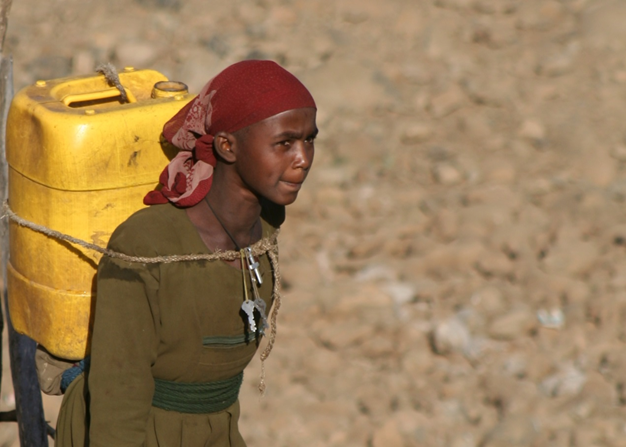 Despite this there is more to be done. The UN reports that 748 million people still lack access to improved drinking water supply and 2.5 billion still do not have access to improved sanitation. Moving forward, there are complex problems that we need to be prepared to tackle. The gap between supply and demand is growing – globally this will be 40% by 2030. Population increase from 6 to 8.3 billion by 2030, rapid rates of urbanisation; land use and climate change, competing demands, the increase in demand for food and energy will continue to place pressure on freshwater resources and related services. In parallel we will need to provide protection from water related risks to societies and economies such as from floods, droughts and water pollution. Today is a good day to think of the challenge that lies ahead, and invite comments and feedback from colleagues which will help to set the agenda for the next 15 years, as we move forward into the Sustainable Development Goals.
But however much we talk about the connections between water and all these inseparable issues we need to recognise that water is an integral and essential ingredient to our lives, to humanity. So today, take time to savour a cool glass of water and think of the challenge.