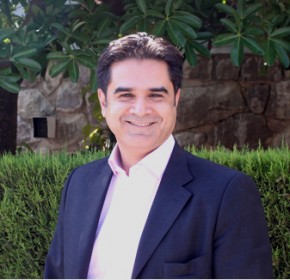 For a long time Pakistanis have been talking about change. In governance terms we call it reform. The message, however, is clear – business as usual is not working. Not far from where I work in DFID Pakistan there is a café where a lot of college and university students hang out. While talking with some of them I was struck by the choice of the dishes offered in the menu; spineless opposition spinach, spicy long march potato wedges and it went on... not surprisingly the café is called Civil Junction. Much of the conversation with the students was around the need for Pakistan to do better. Why gather here in a café I asked? Well where else? Student activism was banned on the university campus. This law was enacted during General Zia Ul Haq's dictatorship in the 1980s, draining the leadership potential in Pakistan. But you can't control people's opinions. Pakistanis crowded the café's, teahouses and parks to talk about change.
But it didn't stop there. Social media and the increasing use of mobile phones meant the message went far and wide. Mobile phone companies got into the act with catchy jingles encouraging people to vote in the elections, while political parties battled it out on social media. That made me think – wow! – how powerful could the use of information technology be in bringing about change in Pakistan. This idea of using information communication technology to change how Pakistan governs stuck in my mind.
With innovation in mind we began to design the DFID Pakistan governance programme to help make government services better for poor people. The privilege I have working for DFID, is that it's not just a job, it's also a platform for doing things I'm passionate about. As DFID's Representative for Khyber Pakhtunkhwa Province I'm at the heart of helping people have a better education, better healthcare, better governance and access to justice.
Working with DFID teams and the Provincial government gives me an overview to ensure better value for money spent on helping deliver services to poor people. I'm proud to be working with some of the best development experts in DFID as well as within Pakistan government and non-government people who are committed to deliver better for Pakistan with innovative ideas.
The Punjab government established the Urban Unit housed with all kinds of mobile and GPS technology to provide better services to the people. One way the Urban Unit used technology was to track the spread of dengue fever. Using mobile phone images producing real time information through digitised maps enabled health officials to eradicate and stop the spread of dengue around the province.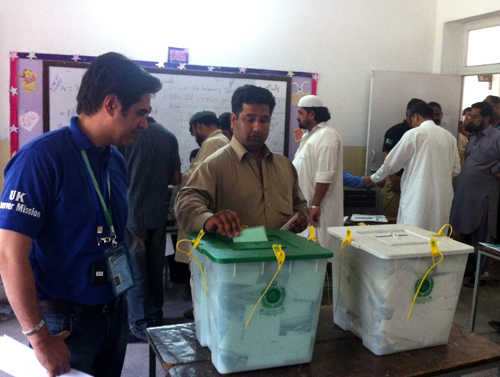 On 11 May Pakistan held its historic elections. There were unprecedented numbers of women who came to vote, partially, this was due to DFID support helping them to register to vote. As part of the UK observer mission I saw people coming out in droves to exercise their right to vote. There were women with young children arriving early to be the first in line eagerly waiting their turn to vote. Some children were carrying the Pakistani flag. I saw a nation demonstrate a real sense of civic responsibility. The unprecedented number of young people reminded me of the young students in the café and at the Lahore University. In one of the polling stations I saw a lady official taking pictures as people cast their vote. She explained with pride the phone application she was using to transmit real-time data to the Election Commission to ensure transparency of the election process. The application in her hand was a simple touchscreen phone – but guess what was written on it – "issued by the Urban Unit".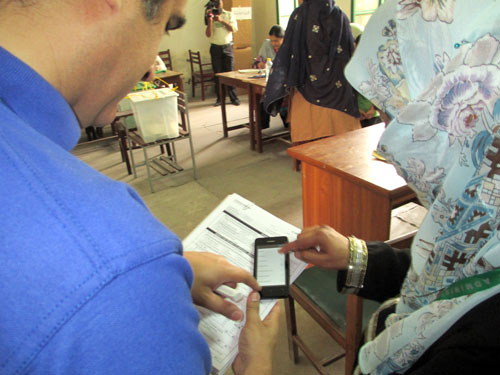 Seeing Pakistan make history, watching people demonstrate their democratic right, parents instilling a sense of civic responsibility in their children, millions of women coming to vote, made me feel really privileged to be working for DFID. As I said it's not just a job it's a platform to do things I'm passionate about.
In my next blog I will write more about how we are helping Pakistani people and their new government to tackle the enormous challenges to deliver on peoples long awaited expectations. I will also talk about how DFID supported students at a Lahore University to scale up a really innovative idea to tackle corruption by getting feedback from people on how government services are being delivered.
I see change coming in Pakistan. I see reform happening everywhere I look. …Oh and since then I've even purchased a T-shirt from a trendy shop called Uth-oye Pakistan – Punjabi for Rise Pakistan.
---
Are you interested in development issues and the UK's support to Pakistan? Sign up to receive our quarterly newsletter which includes new announcements, case studies, photos and blogs on our work as well as jobs and funding opportunities.